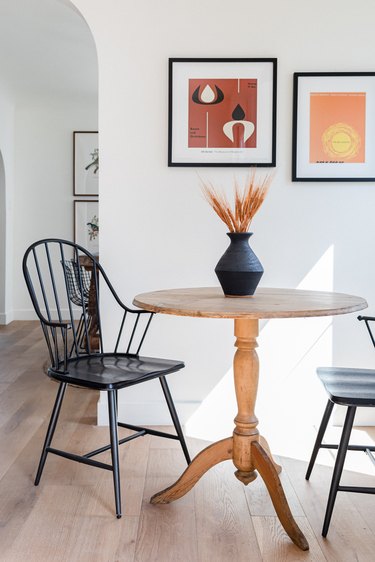 Finding art that fits your space can often be a challenge, especially if you're not sure how it will look in your home. Now, Etsy is making it so much easier to envision art in your space with the new augmented reality feature on its app. Users can choose from more than eight million different artworks and collectible pieces from Etsy sellers across the platform and virtually place it, to scale, on their walls.
This is especially helpful if you're in the market for a larger statement piece. I took the app for a spin and added a few different works in various sizes and styles to get a sense of how well it works for showcasing art before I buy it.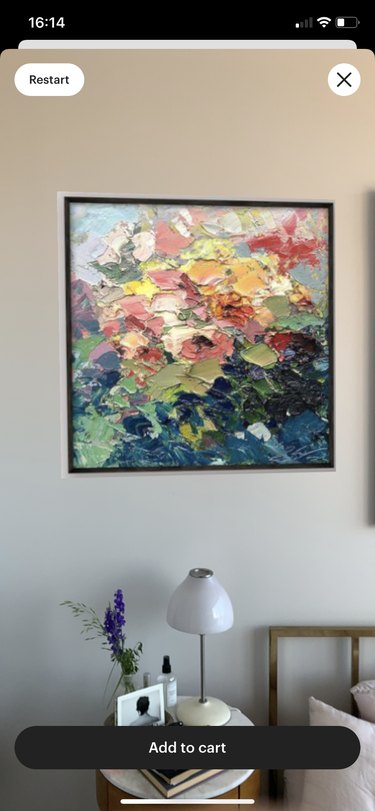 To test out a piece in your home, open the Etsy iOS app and find an item you like that's categorized under "Paintings, Photography, or Prints." You'll see an AR icon on the top right corner of the item image and once you tap that, you can move your camera around your space for the AR feature to work, then tap to place the item on your desired spot. If the item you've selected has different sizes, you can even see those options by zooming.
I love this colorful piece but was unsure of the size of it. Using the app, I was able to see that it wasn't as large as I was expecting, and actually fit into the space nicely.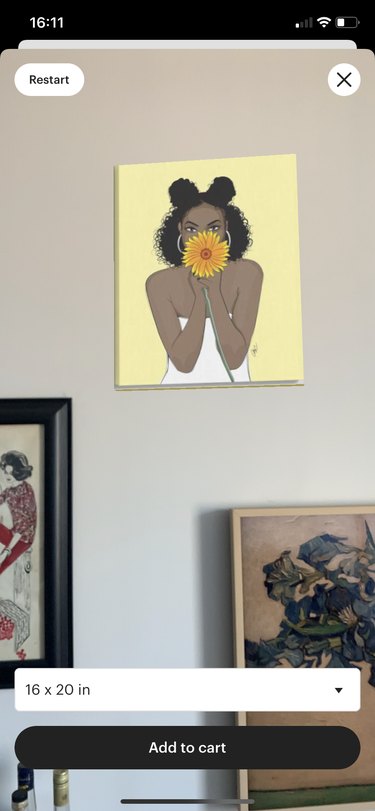 I'm looking to add to my gallery wall in the living room, which the app was absolutely perfect for. I found a few great prints, like this one, that I was able to fit exactly where I wanted it. You can choose to add the item to your cart from this screen as well.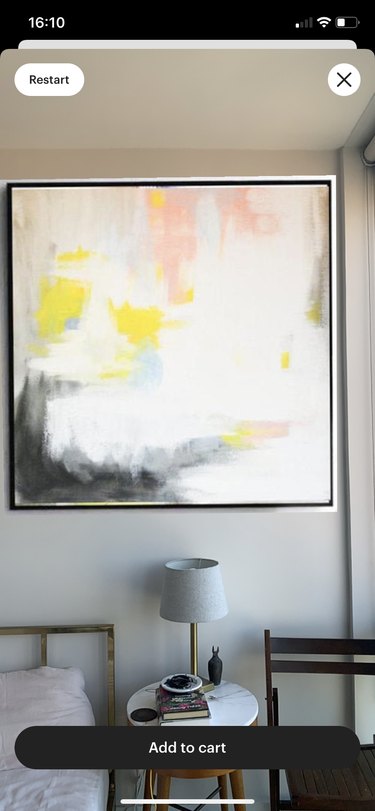 Like the colorful painting above, I loved this work, but the size seemed to be a bit big. Thanks to the app I could tell this was more of a statement piece for a living room than the space I had in mind.
The app's beta launch starts with prints, photography, and portraits, but Etsy will be adding more from options based on user feedback.