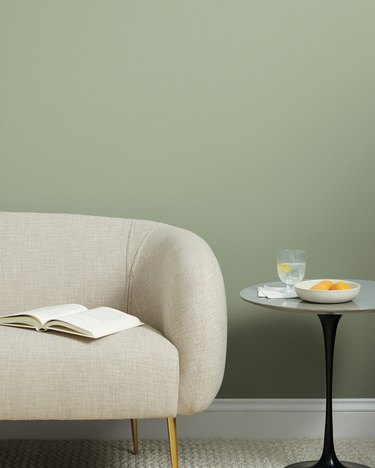 While design might seem worlds away from activism, Black creatives are calling out the very real ways in which the industry has a lot of work to do when it comes to racial inequality.
The Black Interior Designers Network (BIDN), a non-profit organization, recently launched a how-to list for design allies with actionable steps. The network focuses on "highlighting designers of color and supporting Black designers with business development opportunities," according to its website. Decor lovers and homeowners can also visit the site to find a designer for their next project.
Some of the steps in the how-to list include "partner with interior design organizations of color" and "challenge your reps to reach out to more Black designers in their region." If you aren't involved in organizations where you have that level of input, you can always donate to interior design organizations of color. BIDN is currently raising funds for both its own efforts and the National Association for the Advancement of Colored People (NAACP). At the time of writing, BIDN has received a little over $50,000 towards its goal of $250,000.
In addition to the BIDN, many important voices in the design industry are speaking out. Clare, the direct-to-consumer paint company founded by Nicole Gibbons, also shared insights for people who want to help with important causes. The information includes links to where to donate and urgent reminders about having difficult conversations.
Malene Barnett, founder of the Black Artists + Designers Guild (BADG) also shared frustrations about the ways in which racial inequalities within the industry have been overlooked. "STOP Asking Black designers to sit on panels (for free) discussing 'Diversity' that's not OUR problem," Barnett writes.
Barnett also called on Instagram followers to donate to BADG to help the organization "present the work of BADG members to a wider audience and cultivate the next generation of black artists and designers," as stated on the organization's site.
As more Black designers turn to social media and other outlets to share their experiences and knowledge, it's time for the industry to listen.