We've recently become obsessed with underground spaces ... maybe because we're spending so much time at home, we're just trying to make the most out of every inch of our abodes? Anyhow, we've seen our fair share of great basement ideas, but this estate in Potomac, Maryland, takes the cake.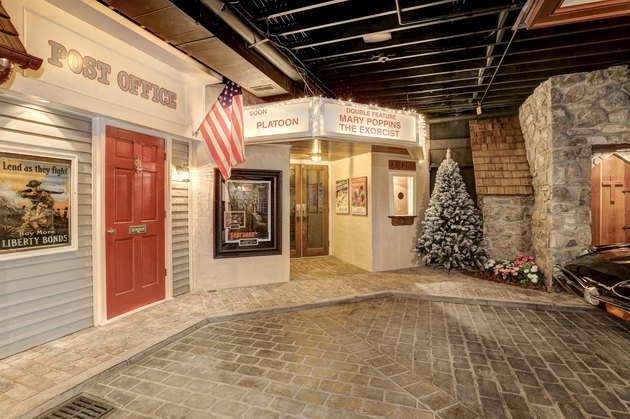 Above-ground is a 12,000 square foot brick home with seven bedrooms, currently on the market for $4.5 million. And below-ground you'll find this fully finished basement, modeled after a turn-of-the-century Georgetown street.
"This basement is definitely unique. The owner has had many fun gatherings there," Lori Leasure, a realtor for Washington Fine Properties, tells Hunker. "It features cobblestone streets, authentic store fronts, and an English pub. They are mostly facades, but some doors do open to mechanical spaces or a side load garage, which is how the cars can be brought in and out." Those cars, by the way, are all real/working.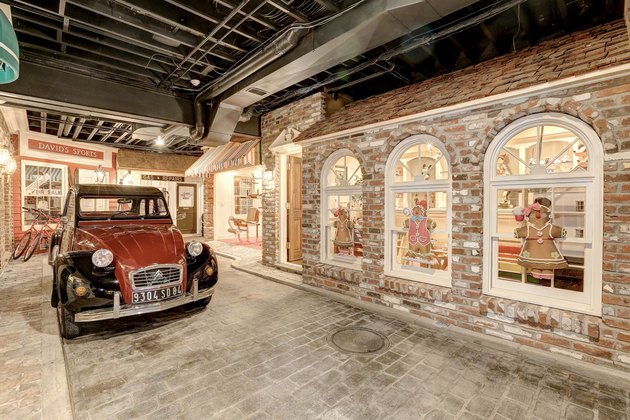 The storefronts are well thought out and fun. There's a movie theater with a marquee advertising a Mary Poppins/Exorcist double feature, as well as a post office, church, massage parlor, flower shop, inn, and more.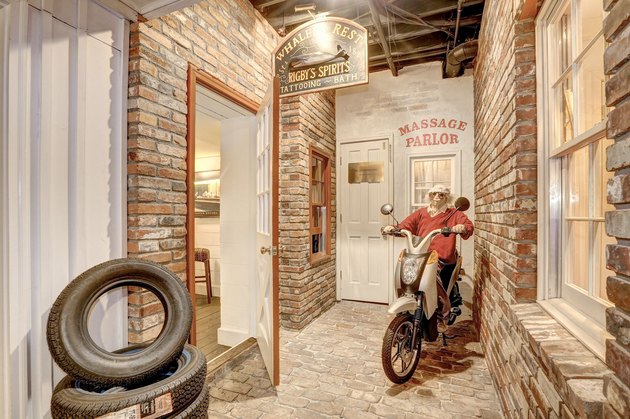 Behind some of the facades you'll find actual rooms, like this playroom filled with Disney memorabilia.
Or this game room, complete with pool table and dart board.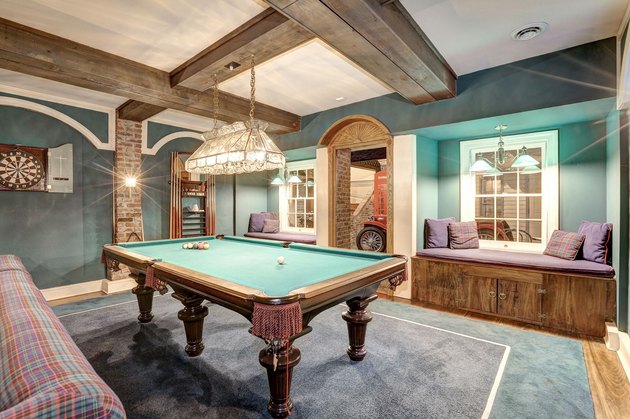 Not sure we'd go so far as to recreate this vibe in our own homes, but ... we could definitely kill some time down here.
---
Leonora Epstein is Hunker's Senior Director of Content. She has previously served as Executive Editor at HelloGiggles and as BuzzFeed's Deputy Editorial Director. She is the co-author of "X vs. Y: A Culture War, a Love Story" (Abrams, 2014). Feel free to reach out at leonora@hunker.com.
View Work