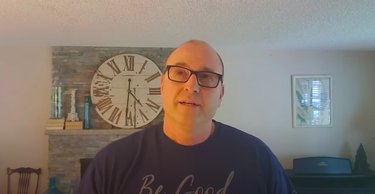 A YouTube channel that's all about "practical 'dadvice' for every day tasks" has quickly taken over the Internet, and we can absolutely see why.
Rob Kenney gets questions from his kids about fixing things all the time, so he decided to start Dad, How Do I? to share some of his knowledge with the Internet. The tutorials include guidance on how to unclog your bathtub, use a stud finder, and change a tire. Kenney told Shattered that his after his parents' divorce, his father got custody of the kids but made it clear he didn't want them around. He and his siblings had to fend for themselves, with a 14-year-old Kenney eventually living with his 23-year-old brother as his guardian.
His YouTube channel became a way to share his knowledge with anyone who might need it — and it's resonating with viewers. Just a day ago, Kenney posted a thank you video to say he was overwhelmed by all the positive feedback. In the video, he mentions his surprise at hitting 400,000 subscribers — the channel is now at 1 million.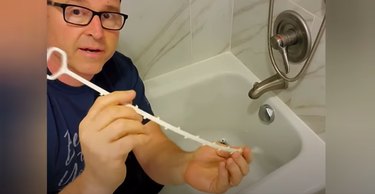 When I first started doing this with my daughter I thought there might be a need..." Kenney says in the video. "We thought maybe it would be beneficial to a few people and I thought if I could help a few people I'd be happy."
Kenney has a straightforward, calm way of explaining things so that they feel a little less intimidating. His dad jokes also help. But he's humble about his knowledge and transparent about the tough parts of being a parent.
"I'm an internet dad so please understand I didn't always do everything right with my kids ... you're gonna fail as a dad, it's part of the human experience," Kenney says.
Well, he hasn't failed at making the Internet a little more useful and bright.