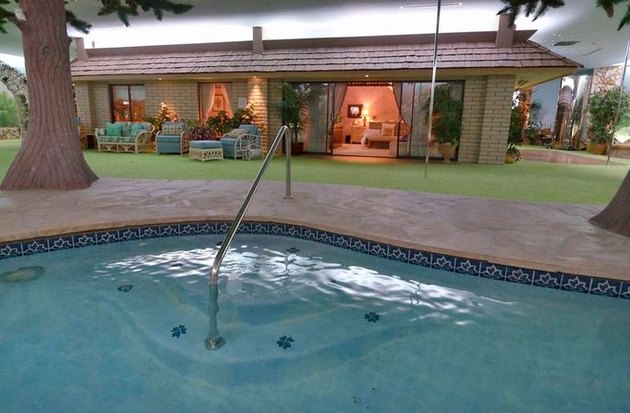 We have never been even remotely interested in acquiring a doomsday bunker. But that doesn't mean we don't find them kind of grossly fascinating. According to TopTenRealEstateDeals.com, the latest in doomsday bunker news (if that's a thing) is this 15,000 square foot Las Vegas property that just hit the market — for $18 million.
The underground property was built in 1978 during the Cold War Era, and has been immaculately preserved. The house itself is 5,000 square feet and situated in the lair which was designed to feel like a beach landscape with fake palms dotting the expanse.
There's a pool with a grotto.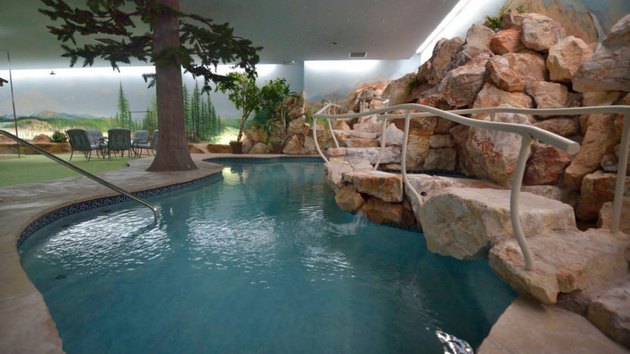 A set-up with multiple patio tables mimics a beachside cafe (kinda).
The murals on the walls also take on different moods with colored lighting presets to simulate dawn, dusk, sunset, etc.
The kitchen offers these "country views."
And a game room includes a pool table to pass the time.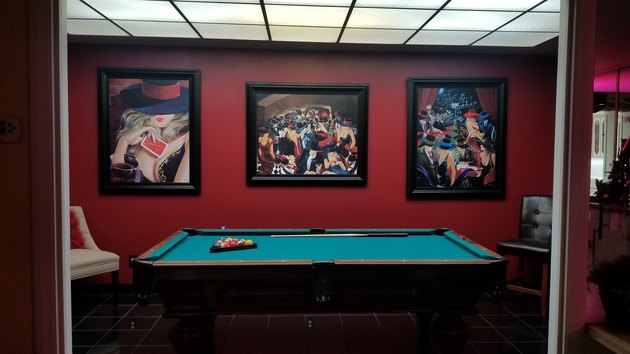 The hefty price tag at least includes all the furniture and a year of maintenance and upkeep. Not our cup of tea, but we're sure someone will buy it.
---
Leonora Epstein is Hunker's Senior Director of Content. She has previously served as Executive Editor at HelloGiggles and as BuzzFeed's Deputy Editorial Director. She is the co-author of "X vs. Y: A Culture War, a Love Story" (Abrams, 2014). Feel free to reach out at leonora@hunker.com.
View Work