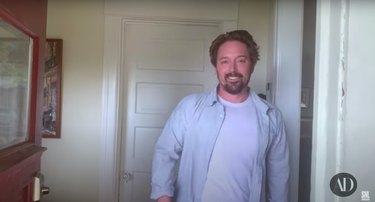 While Architectural Digest might technically be one of our "competitors," we are huge fans of the work they do, especially with their Open Door video series, which lets us inside the homes of celebs.
In Saturday Night Live's most recent installment (the cast has been creating content at home), cast member Beck Bennett "invited" AD into his home and WOW.
I mean, just check out this artfully placed sock: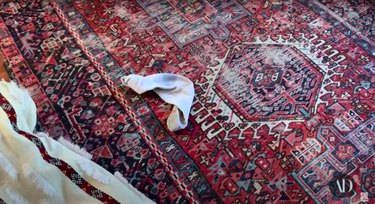 He spends much of the video pointing out the home's many cracks. There's also a window with some tape on it. There's a candle. There's also a very cool calendar that has now become a spot where he keeps puzzle pieces! You've got to see the rest of the tour with your own eyes to believe it:
---
Leonora Epstein is Hunker's Senior Director of Content. She has previously served as Executive Editor at HelloGiggles and as BuzzFeed's Deputy Editorial Director. She is the co-author of "X vs. Y: A Culture War, a Love Story" (Abrams, 2014). Feel free to reach out at leonora@hunker.com.