Another week, another chapter of "what gorgeous home will Prince Harry and Meghan Markle choose in the US?" While we previously wondered about the Petra Manor, a rumored contender, now there are more predictions swirling around. And, honestly, we like this pick a lot better.
Mel Gibson's former malibu mansion is basically the stuff of Big Little Lies dreams. Earlier this year, the listing went up for around $14 million, according to Town and Country. While the listing is no longer up at The Agency's site, we found photos of the opulent property on Zillow. It boasts five bedrooms and five bathrooms at 6,578 square feet total. Just look at this breezy, fancy dining room.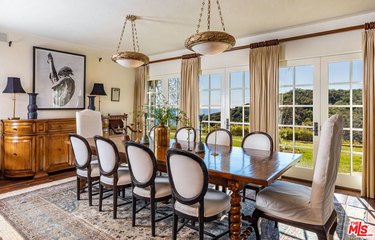 And this luxurious pool area.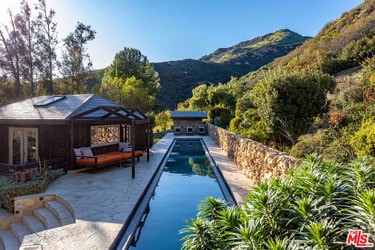 Not to mention the proximity of the waves.
It's a coastal-meets-rustic vibe, definitely fit for royalty.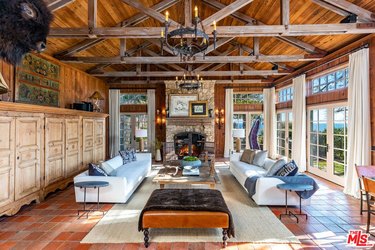 In the meantime, we'll keep dreaming about a summer soirée by the ocean waves.