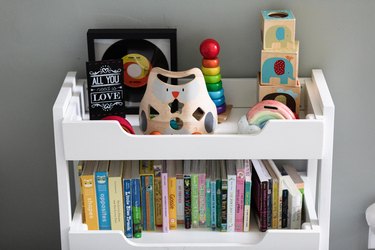 Spending most of the hours of the day inside with kids means learning to find creative ways to keep them entertained. Thankfully our favorite Swedish retailer, IKEA, teamed up with an ad agency to release an adorable workbook. McCann, Israel worked with the company to envision the Stay Home Catalog, an interactive workbook meant to offer a range of "Family Boredom Solutions."
You can color in an IKEA-decorated room; find your way through a maze that features an IKEA truck at the beginning and a store at the end; and color individual IKEA items. Honestly, we feel like a few adults would appreciate these activities too.
So far, there's no full-length English PDF, but you can download the Hebrew version here.
---
Eva is a Los Angeles-based writer who covers trends, news, and makers for Hunker. Her writing has been featured in the Los Angeles Times, The Guardian, Bustle, KCET and more. She is a proud bookworm and organizes her books by color.