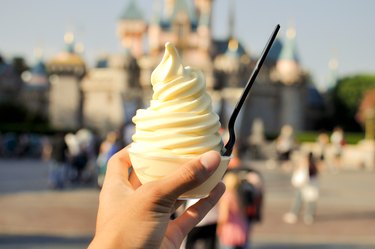 If you've been cooking and baking up a storm (like we have), here's some news you'll be extra excited about.
While "The Happiest Place on Earth" remains closed, Disneyland has gifted us with some extremely precious knowledge that is about to make quarantining just a bit more bright and tolerable. Users of the Disney Parks App got a surprise yesterday when they got a notification about some new content: the recipe to make at-home Dole Whip.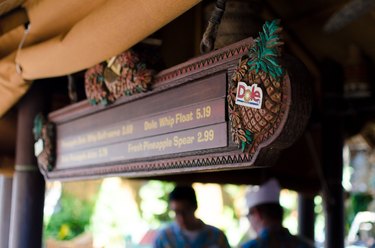 The frozen pineapple treat is, without a doubt, the edible highlight of any Disneyland trip, and its recipe is usually quite guarded (although, sure, you can find plenty of approximations on Pinterest). Still, there's something WAY more special about getting the recipe straight from the official source. So here it is:
For One Serving of Dole Whip:
1 "big scoop" of vanilla ice cream
4 oz. pineapple juice
2 cups frozen pineapple
Blend until super smooth, and then, if you really want to get that legit Dole Whip experience, pipe it into a swirl with a pastry bag.
Our advice? If it's after 5 p.m., add a little rum floater. Enjoy!