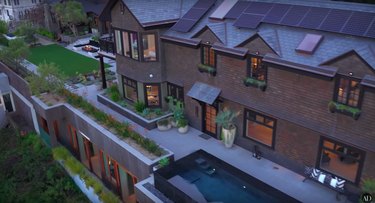 There's no better time than being in the middle of a massive economic crisis to buy a ridiculous piece of real estate, am I right or am I right? For those looking to drop some serious coinage, look no further than this Russian Hill, San Francisco mega-property that just hit the market. Before we talk moolah, let's see what specs we're dealing with here ...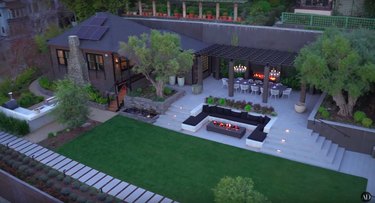 The property spans a full city block
The main house has 5 bedrooms and 6.5 baths
There's a separate 1-bed, 1-bath "wellness cottage" complete with sauna, steam room, hot tub, kitchen, and massage room
270-degree San Francisco views
"Batcave" entrance to the garage
Infinity edge pool with underwater speakers
Kitchen with three ovens
20-person outdoor dining room with outdoor screening area
Outdoor kitchen with wood-burning pizza oven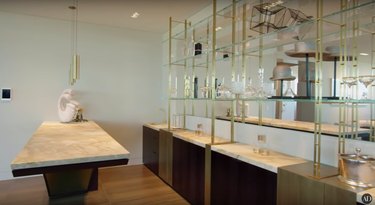 Glass elevator
System to reduce EMFs (electromagnetic frequencies from WiFi)
Wardrobe with heated marble floors
TV in the shower
A car turntable in the garage that allows you to turn around your car so you don't have to 3-point turn it around
Art gallery (that could be converted to a climbing wall or more space to display cars)
Wine storage for 1,000 bottles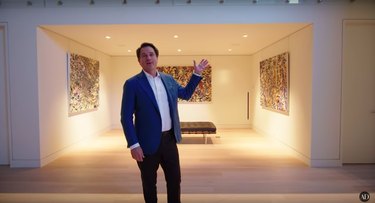 So, how much are we talking? A cool $40.5 million. No big deal. You up for it? Take the entire tour via Architectural Digest's YouTube below:
---
Leonora Epstein is Hunker's Senior Director of Content. She has previously served as Executive Editor at HelloGiggles and as BuzzFeed's Deputy Editorial Director. She is the co-author of "X vs. Y: A Culture War, a Love Story" (Abrams, 2014). Feel free to reach out at leonora@hunker.com.