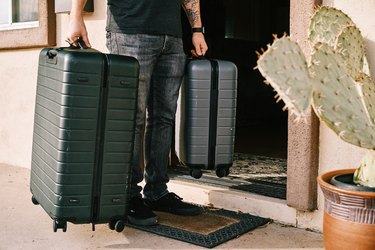 Travel plans have changed considerably, since the developing news about coronavirus continues to come in every day. The changing circumstances have people canceling flights and accommodations; but what about if you're on the fence about a future Airbnb reservation?
Many people are taking to social media to share their own frustrations with the circumstances and the site — especially as the current state of affairs changes rapidly. A recent traveler Hunker spoke to, for example, says that she made an Airbnb reservation in Canada a day before the announcement of border closures; after canceling the booking for obvious reasons, she's only been refunded 50% of her booking fee.
The company has been sharing information in response to frequently asked questions, with some announcements still forthcoming. In the meantime, here's what you should know, whether you're a guest or host using the platform.
If You're a Guest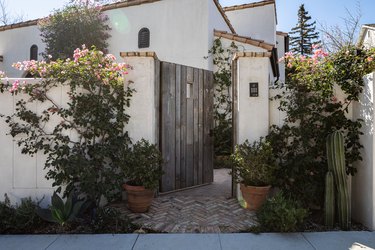 One of the biggest changes the company has posted comes to its cancellation policy. Right now, the extenuating circumstances policy include coronavirus coverage. Basically, if you made a reservation on or before March 14, 2020 — and your check-in date was supposed to be from March 14-April 14 — you can cancel and get a full refund. This applies to both bookings for homes and experiences.
But, according to the site, "if a reservation has already begun (the check-in has passed) this extenuating circumstance does not apply." If you're considering booking a space right now (aka post-March 14), you should make sure to check the host's cancellation policy and see if it's flexible. Otherwise, the extenuating circumstance policy does not cover "bookings made after March 14."
Experiences in general are being put on hold until April 3, for now. And if you reserved a booking for a specific event, like Coachella, Airbnb suggests checking the usual cancellation policy on the booking. The site has also "rolled out a tool so hosts can refund reservations like these that aren't covered under our extenuating circumstances policy." For any bookings that happen now through June 1, if guests cancel a booking but are technically not due the guest service fee as a refund, Airbnb will "refund that fee as a travel coupon." Of course, that's mostly useful if you have another trip already planned.
Because of the amount of inquiries at the time, the company is asking users to reach out only if the reservation is 72 hours away; it will prioritize those who need immediate assistance as well.
If You're a Host
The organization recently released a statement that ensured hosts it's working on a plan of action that will be shared "as soon as possible in the coming weeks."
For now, if a guest cancels through the extenuating circumstances policy, Airbnb will notify hosts and "automatically unblock the dates on your calendar so that you can host other guests." It also won't collect any fees for the cancellation.
Airbnb is also introducing "a new filter that makes it easy to search" for listings that have a flexible cancellation policy in the hopes that this will mitigate some of the losses of other bookings. That being said, the organization also recommends switching your current policy if you have a strict one.
When it comes to listings, the company suggests you go through your description and add any information that might seem even more pertinent now. Information about the listing's cleaning procedures can make a big difference, and also any amenities that will make the stay easier (i.e. amenities for families with kids). Now's also a good time to offer self check-in for guests. On your end, if you feel the need to get more information from guests, the company has a template of questions to send before confirming a booking. If you're worried about certain circumstances, you can reach out to the community support team to talk them over.
The same extenuating circumstances policy applies to hosts, meaning that you can cancel stays made on or before March 14 (for March 14-April 14). This also won't affect your Superhost status. Otherwise, the usual host cancellation policy applies and you'll need to reach out to guests. Airbnb is also reminding its hosts that while these policies are in place for safety, hosts should also keep the company's nondiscrimination policy in mind.
We'll keep an eye out for any other changes and update this article as we learn about them.