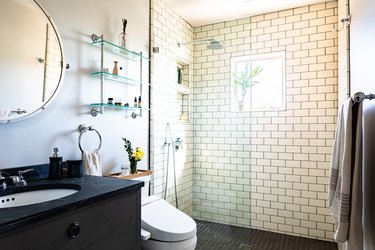 There's lot of info floating around the Internet right now and it can all get really overwhelming really quickly. It's especially hard to stay calm when there's such a high demand for essentials — like toilet paper, for instance.
Here's a hack we hadn't seen until today:
It's a paper towel roll. The kind you keep in your kitchen to clean up messes and tidy things up. But when cut into three sections, this meme suggests, you can turn it into toilet paper.
Except: It's still paper towels? Which generally are not as comfortable to use as toilet paper? And are not meant to be flushed? We're going to have to pass on this one.
Oh, and while we're at it: Flushing Kleenex down your toilet also isn't a great idea. They can not only clog the toilet, but also potentially cause larger problems to your septic system.