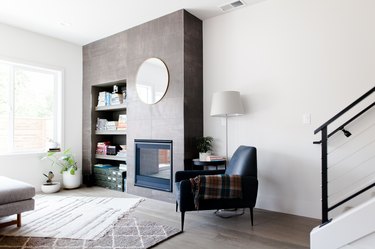 Studio apartments are a great option for many people when it comes to their first apartment, especially in a large city, but the prices for the smaller units in many large cities surprisingly isn't too far off from a standard one-bedroom. But data from 2019 shows that recently, average rent prices for studios started falling off.
With the average size of a studio apartment in the U.S. clocking in at just 530 square feet — and renting for around $1,618 — where can you get the best value for your buck? A recent study by Apartment Guide revealed some pretty surprising results. The study calculated the rent prices of the top 100 biggest cities in the country. Let's break down the top five: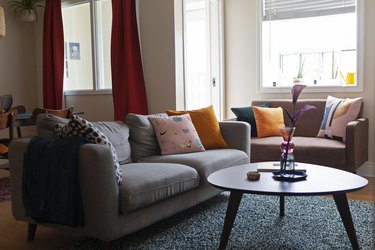 1. Baton Rouge, Louisiana
New Orleans may be the better known city in Louisiana, but it isn't cheap. Baton Rouge, the state's capital, is just as fun and also rents for far less than its neighbor. In 2019, the average studio apartment rent was around $1,013 — dropping 27.4% from the same time last year.
2. Houston, Texas
The biggest city on this list has actually seen one of the biggest drops in rent. Average rental prices saw a 15.5% drop from last year to around $1,305 — despite an influx of new residents over the past few years. The city may be known for NASA, but you won't see astronomical rent prices here.
3. Las Vegas, Nevada
Las Vegas has been the fastest growing metropolitan area of the country for the past decade, and with the city recently getting its own NHL team, it will see no shortage of tourists coming in. There may be no better time to consider a move, with studio prices dropping 14.1% over the past year, to just approximately $669 on average.
4. Virginia Beach, Virginia
Even though it is the largest city in Virginia, Virginia Beach still maintains a more suburban feel thanks in part to its proximity to 35 miles of beachfront. If you'd love to have the look of a big city while having the feel of being away from it all, average rents for a small studio in Virginia Beach have dropped to around $1,279 — a decrease of 12.6% in comparison to last year.
5. Indianapolis, Indiana
If you love sports, Indianapolis may be the cheapest place for you to be near it all! The city is home to venues like the Colts' Lucas Oil Stadium, the Pacers' Bankers Life Fieldhouse, and the NCAA's Hall of Champions Museum. Rents have dropped over the past year by 12% to just about $1,101 for a studio apartment.
---
Laura is a New York City-based freelance writer who writes about travel, food, and design. Her work has appeared in Architectural Digest, Bon Appétit, GQ, Condé Nast Traveler, and more. She's a sucker for a good curbside furniture find.
View Work