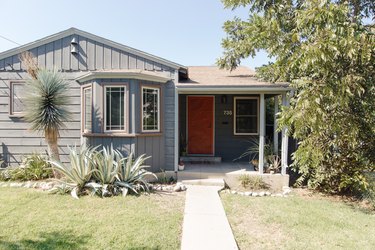 You know what's a great gift for your loved one? Not thinking about buying or selling your home. A new survey by Zillow and The Harris Poll shows that 77% of Americans argue with their partners during the home buying process, and 71% of Americans argue with them during the home selling process.
Perhaps unsurprisingly, a high percentage of survey participants — 69%, to be exact — reported squabbling over financial decisions, from choosing a list price to accepting an offer. Other hot topics for quibbles include disagreements over what size or style of home to buy (54%), where to buy (42%), and whether or not they want a move-in ready home or a fixer upper (29%).
Apparently, younger sellers are more likely to argue with their significant others than older ones — 85% of sellers aged 25 to 39 reported fighting, while only 54% of sellers aged 55-plus reported the same. Older sellers have likely gone through the process at least once before, so this could suggest that more experience selling a home leads to less trouble in paradise.
Word to the wise though: Zillow also reported that more 36% of Americans have cried when selling a home, with many finding the process more stressful than planning a wedding or getting fired. So just remember — you're in this together.