With spring cleaning looming just around the corner, it's almost time to reorganize your home and cut the holiday clutter. Lucky for us, Martha Stewart — along with California Closets — is here to help. The Everyday System was released this week, featuring an array of closet and organizing devices designed to streamline your life. (We all know Martha is royalty when it comes to that!)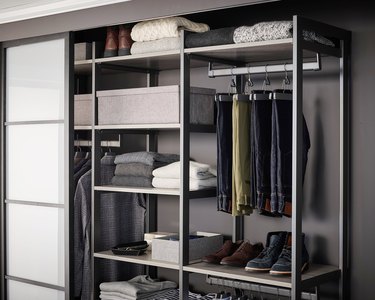 "Martha's incredible attention to detail and her many years of teaching her audiences about the principles of good design elevated how we approached the style and function of The Everyday System," Jill LaRue-Rieser, the chief merchandising officer for California Closets, said in a statement.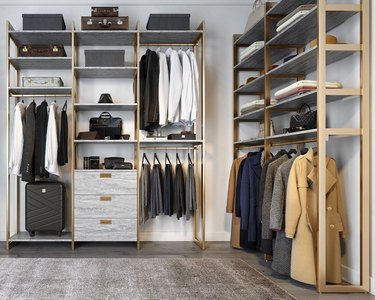 The Everyday System is all about customization and is both practical and chic. The modular track system is built from metal and is currently available in black, white, and metallic finishes. The individual components can be moved around the house and used to store anything from clothing to books.
The line will also include hangers and boxes to help organize your clutter, no matter what room you use them in.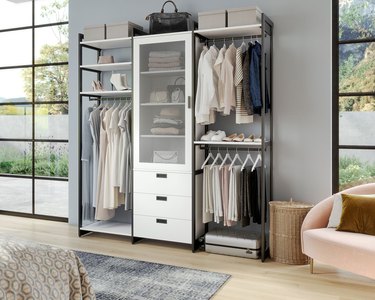 Visit California Closets' website to see the full collection.
---
Laura is a New York City-based freelance writer who writes about travel, food, and design. Her work has appeared in Architectural Digest, Bon Appétit, GQ, Condé Nast Traveler, and more. She's a sucker for a good curbside furniture find.
View Work