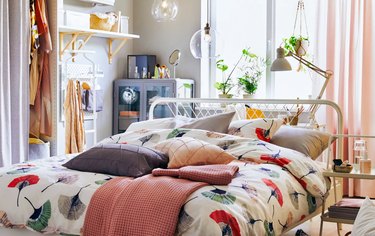 Traipsing through the showrooms at IKEA and then indulging in a large plate of Swedish meatballs can make even the most alert amongst us a little sleepy. And while you might be tempted to curl up on an IKEA bed or couch and nap, technically the store doesn't allow it.
But all the rules are out the window for one special date: March 13, aka World Sleep Day.
Plenty of shoppers already know the comfort of sleeping in-store. Take, for instance, shoppers in China who were mostly left to their peaceful slumber by IKEA employees. Despite some regulations, people still loved catching their Zs on IKEA furniture. Which is perhaps why the retailer is now opening its doors to an entire night of IKEA snoozing. You just need to be an IKEA Family member and enter the raffle.
U.S. shoppers will be able to sleep in one of two locations: Costa Mesa, California and Brooklyn, New York. The slumber party will feature a lounge with ASMR, a silent disco, and other chill activities. You can even bring a guest with you.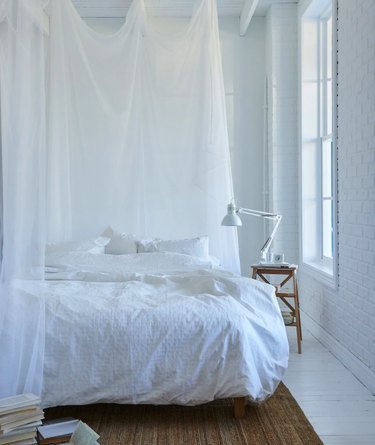 If you don't live near either location, IKEA will host After Dark in-store activities on February 22 including workshops on how to find your perfect pillow and ideas for bedroom storage. There will also be yoga and meditation. IKEA Family members can get special offers like 20% off all mattresses over $150.
If you can't wait to snooze in your favorite Swedish store, you can enter your name starting February 11 here. If you end up hating it, at least you get a mini staycation?
---
Eva is a Los Angeles-based writer who covers trends, news, and makers for Hunker. Her writing has been featured in the Los Angeles Times, The Guardian, Bustle, KCET and more. She is a proud bookworm and organizes her books by color.