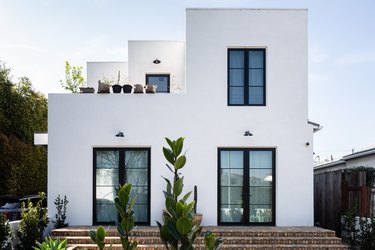 With more and more people looking to decrease their dependence on cars and lower their carbon footprint, the walkability of a home continues to be a valuable asset in determining its value.
According to a new study by Redfin, homes in the U.S. within walking distance of schools, parks, shopping, and other amenities sell for an average of 23.5% — or roughly $77,668 — more than comparable properties that are more car dependent. The study takes into account the prices of nearly 1 million homes across 18 metropolitan areas in the U.S. and Canada, as well as their Walk Score, a number that's generated based on the above. Only 4% of listings are considered "a walker's paradise," scoring 90 or above.
So, in which cities are buyers going to pay the biggest walkability premium?
Buyers in Boston, where 37% of homes are considered walkable, will pay a 29% premium for walkability. "Boston is very flat, and one of the most walkable cities around. Parking can be difficult, so people often prefer to live near public transportation," Redfin's Boston team manager April Itano explains in the site's post about the survey. "We've had parking spots sell for six figures in some neighborhoods."
Meanwhile, walkability in Atlanta also comes at a premium: a 30.2% premium to be exact. Even though the number's decreased since 2016 — when it was 38.1% — buyers in Atlanta will still pay the most.
If you're not in the market to buy, but are still looking for more walkability, many of the bigger cities on this list — like Chicago — are getting cheaper to rent. And remember, just because these houses have a walkability premium attached to them, doesn't mean that houses themselves are necessarily getting more expensive.