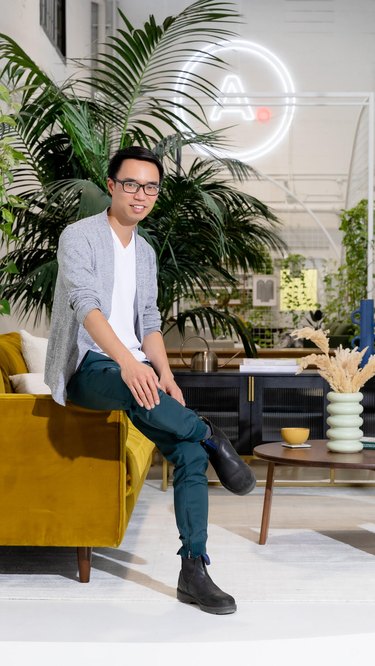 It's Hunker's Plant Week: A five-day guide to all things indoor plants. Throughout the week, we'll be sharing tips for plant beginners, advice on care for everything from succulents to ferns, and plant-spo for adding more greenery to your home.
Forget having kids — according to a recent survey by Article, a whopping 47% of millennials say they don't have plants because they're scared of not being able to adequately care for them. On top of that, an additional 67% say being a plant parent is a lot harder than they envisioned. Yet 47% of those surveyed admitted that they see plants as a trendy decor item, thus their desire to add one to their home space.
So what can plant parent beginners do to become better caretakers? We spoke with plant expert Darryl Cheng (@houseplantjournal), author of The New Plant Parent, about rookie mistakes, the best plants for beginners, and how to make Insta-worthy arrangements at home.
Hunker: What are the three biggest mistakes you see plant parents make?
Darryl Cheng: Plant parents are getting fixated on proper watering while ignoring proper light, thinking that bright indirect light means avoid the sun, and believing that individual skill in plant care is the main factor that determines how well your plant will grow.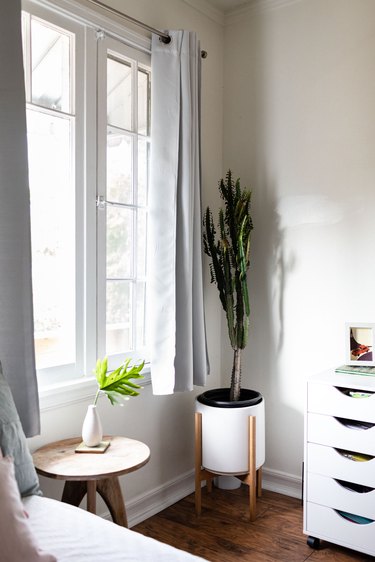 Hunker: For someone who is new to plants, what plants do you recommend and why? Any varieties that newbies should avoid?
DC: I recommend snake and pothos plants for anyone new to plant care, as they're easier to care for. Put them where they will have the best chance at survival, meaning where they will have the widest possible view of the sky. You can also shield the plant from the sun with a sheer white curtain.
I suggest watering the snake plant when the soil reaches complete dryness and watering the pothos when the soil reaches partial dryness. If you wait longer, the leaves will get slightly less bouncy, which is an indicator to water them immediately.
Plant care is not entirely a matter of skill. If plant parents can learn to accept the reality of how plants grow and adjust (leaf loss doesn't always mean your plant is dying), they will be much happier plant owners.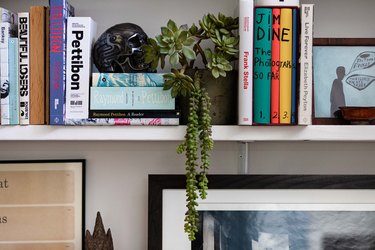 Hunker: Any tips for creating a cohesive, Insta-worthy arrangement of plants at home?
DC: Plants look the best where they will grow the best. I recommend using shelves that have open side panels to store your plants, like Article's Lignum shelf. I prefer this type of shelf because it allows light to pass through and is a great platform for your plant portraits.
Where you place the shelf is also important. A plant shelfie (a shelf for all your plant portraits) in a dark, windowless corner will only look nice for the photo (which I suppose is the point of the "for the gram" sentiment), but they won't grow well if they're not getting any sunlight.
This interview has been condensed and edited for clarity. Check out the complete survey here.