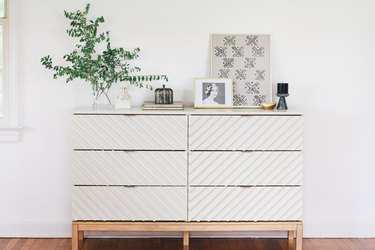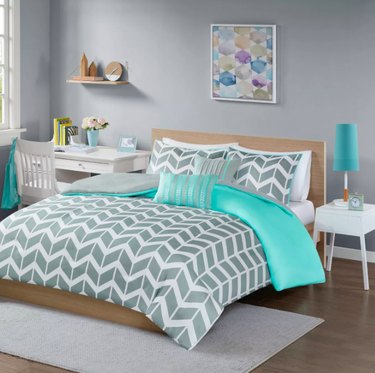 According to data the retailer pulled from Google Trends, chevron hit its peak in 2014, but has since seen a 73% decrease in interest. There's no clear reason for the downturn — chevron is a pretty timeless pattern, after all — but Living Spaces argues that it's just become a little too basic.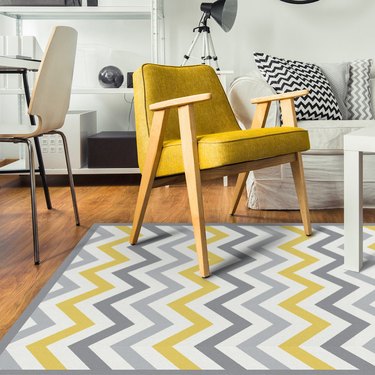 If you're interested in a similar look, consider herringbone, which is chevron's slightly edgier sister (we mean that literally — it has a busier pattern along its edges compared to the more straightforward V-shaped chevron).
Chevron isn't the only trend that's hitting the highway this year: According to the report, we'll be seeing less of mason jars, rose gold, and mosaic backsplashes, too. New year, new decor trends.