We still might not know exactly what the home of the future will look like, but as we integrate tech into our homes more seamlessly, the future doesn't seem so far away. You can now find tech to help you do everything from keeping your plants alive to sleeping better. And companies are realizing that it's not just about convenience; users also want clean design.
What could 2020 possibly bring? We're looking at some of the big reveals from CES — the Las Vegas showcase put on by Consumer Technology Association — to get a hint. Here are some of the most eye-catching items that might soon be in homes:
1. Toilet paper that comes to you.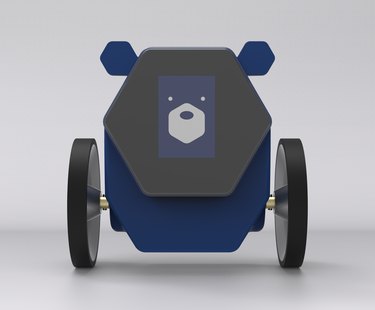 Charmin introduced the Rollbot, a Bluetooth-compatible, smartphone-controlled gadget that brings you toilet paper when you need it. Because, according to a poll Charmin completed, about 58% of people ages 18-34 have found themselves in the awkward position of needing toilet paper and finding none next to them. It's not available for retail yet but you can see it in action.
2. A washing machine that figures out the right settings for you.
Can't, for the life of you, figure out what you should set the washing machine to for that one fancy outfit? There's a washing machine for that now. The LG Twin Wash ThinQ apparently wants to be your new laundry BFF. Its "conversation-based voice recognition technology" lets you say phrases like "I want to wash running shorts" and get answers like "Okay, I've set the cycle to Sportswear." It also gives you a heads up when you're running out of detergent.
3. A smart appliance that helps you cook.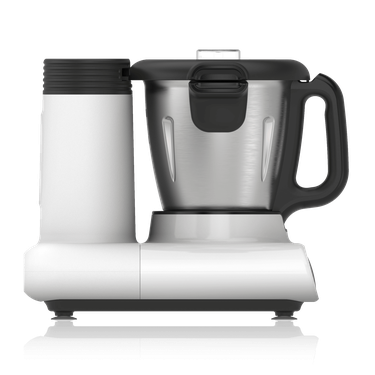 CookingPal created Julia to basically make cooking more high-tech. It can chop, blend, knead, boil, and more. You control it all with a Smart Kitchen Hub (which is splash and dust proof) that lets you control factors like the temperature and timer but also the speed and direction of functions like kneading. You can take a photo of ingredients you've got on hand and Julia, with the help of AI tech, gives you a few recipe ideas.
4. A ball that follows you around the house.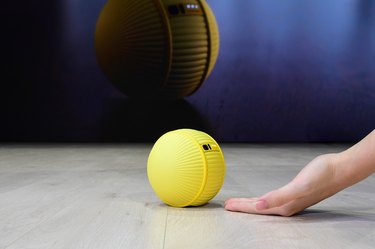 Okay, this one feels like something out of a sci-fi movie. Samsung unveiled Ballie, a "rolling robot that understands you, supports you, and reacts to your needs to be actively helpful around the house." It basically looks like a yellow tennis ball and it rolls around your home doing things like opening your high-tech bedroom curtains, turning on your daily workout channel, and sending you live video of your pet once you're at work.
5. An adult night light that helps you sleep better.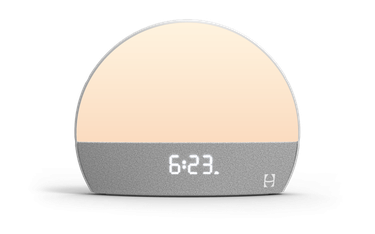 New year, same struggle to fall asleep? Hatch wants to change that with a new light called Restore. It does a few of the basics you expect from a high-tech night light — like functioning as both an alarm clock and bedside lamp — plus a few extras. You can choose bedtime exercises like 4-7-8 breathing (a technique used to relax and/or fall asleep) or meditation for deep sleep. You can set the light to play white noise while you sleep; a sunrise alarm gently rouses you in the morning. You can join the waitlist on the company's site.
6. A hydro-powered weighted blanket.
Speaking of sleep, if you've recently gotten into weighted blankets, there's a high-tech one that might pique your interest. Chili introduced "the world's first hydro-powered, temperature-controlled" weighted blanket that's designed to help you get better rest. The chiliBLANKET measures around 79 inches long and claims to cool you down "25x more effectively than air."
7. A smart light switch that also works for "dumb" lights.
Even if all your lights aren't smart home-equipped, you can still upgrade a few of them. The LIFX Switch basically does that, by allowing users to control LIFX smart lights but also "dumb" lights, aka the ones we usually have at home. The four-button switch can also be voice controlled using systems like Google Assistant and Alexa.
8. A machine that makes tons of bread.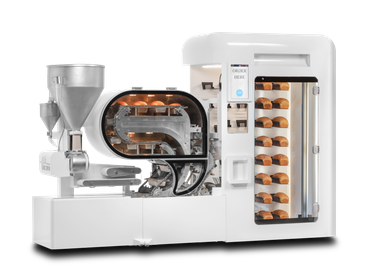 So technically speaking, this machine is meant for grocery stores or restaurants, but can't a girl dream about having one in her home? Wilkinson Baking Company created The Mini Bakery to allow stores to schedule baking up to three hours ahead of time. It's self-cleaning and will give the user prompts when it's missing something, like "Please empty the cabinet of bread." Its sensors keep track of elements like temperature and humidity to make sure everything looks good.
9. A skincare system that's all about at-home care.
This one might seem a little out of left field, but we can't help but be curious about L'Oréal's Perso. The AI-equipped system uses location data to take into consideration humidity, weather, and temperature to see how your skin might be affected. The cartridge system and Perso app work together to address concerns the user has and then dispense doses of makeup. There's also a different mode for morning and evening.