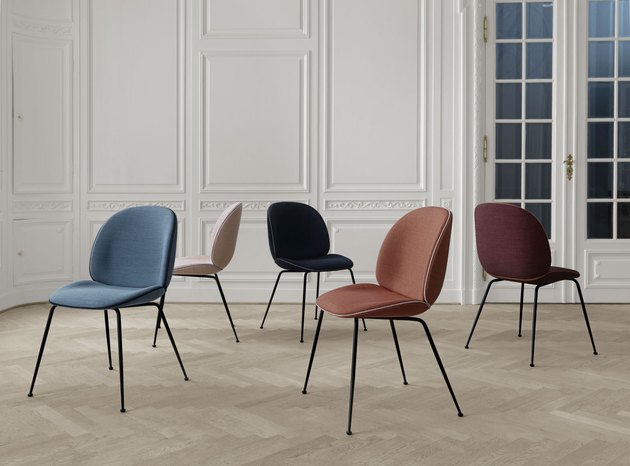 Without naming names, 2019 had its not-so-great moments.
But the good news: 2019 was an awesome and exciting year for home decor and design. It was a year full of color, creativity, and successful comebacks ... unlike Lindsay Lohan and her MTV reality show, Beach Club. Here are 2019's most impactful trends:
1. Green kitchens became the new navy kitchens.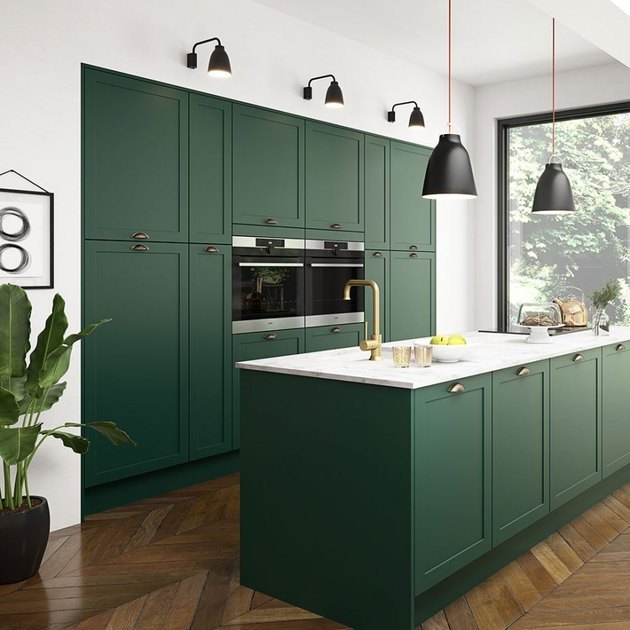 True, navy kitchens still showed up strong in 2019, but it was truly the year of the green kitchen. Why? Some theorize it brings a feeling of traditionalism — which, in these uncertain times, can feel comforting.
2. And, speaking of traditionalism, we saw a return to an embrace of old school patterns and pieces.
3. THE GUBI CHAIR!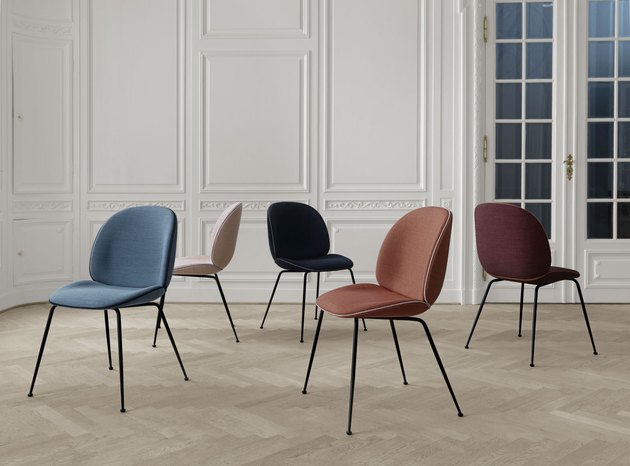 Thanks to Ali Wong's Netflix movie, Always Be My Maybe, the world became obsessed with finding out more about Gubi chairs. (In case you don't know: Gubi is a Danish furniture company, and their Beetle chair was referenced in the movie.)
4. We saw the uprise of the furniture rental start-up.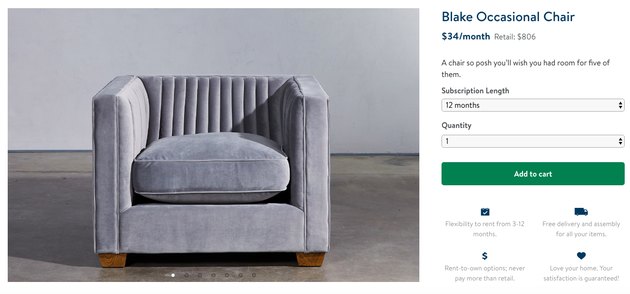 It's been a good decade of the rise of millennial anxiety, and 2019 proved no exception. This year's came in the form of a crop of furniture rental companies aimed at Gen Yers who are either incredibly transient or who feel too uncomfortable spending large amounts of cash on things like sofas and beds.
5. Mustard yellow made a comeback.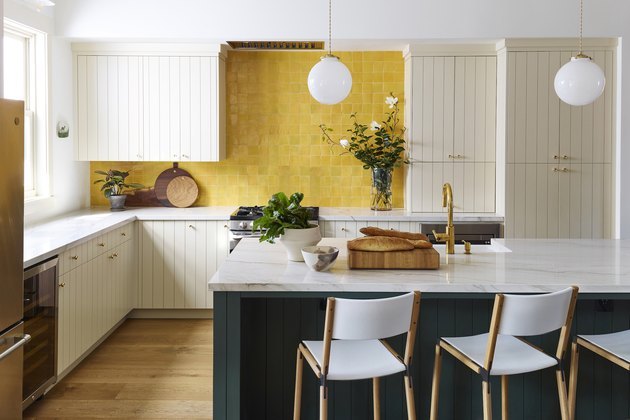 We first saw the hue appear in accessories from major retailers, and then embraced by designers.
6. And while we're on color, "sunset hues" became the new millennial pink.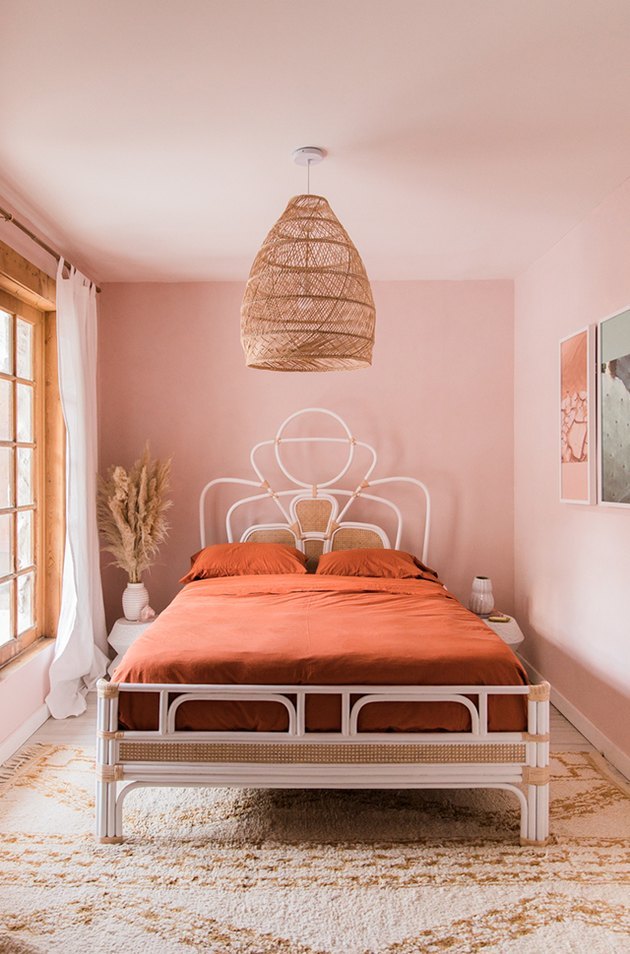 Layering in sunset-inspired colors — shades of dusty pinks, muted oranges, and (no surprise), mustard yellows — became a go-to for designers.
7. Wellness. Again.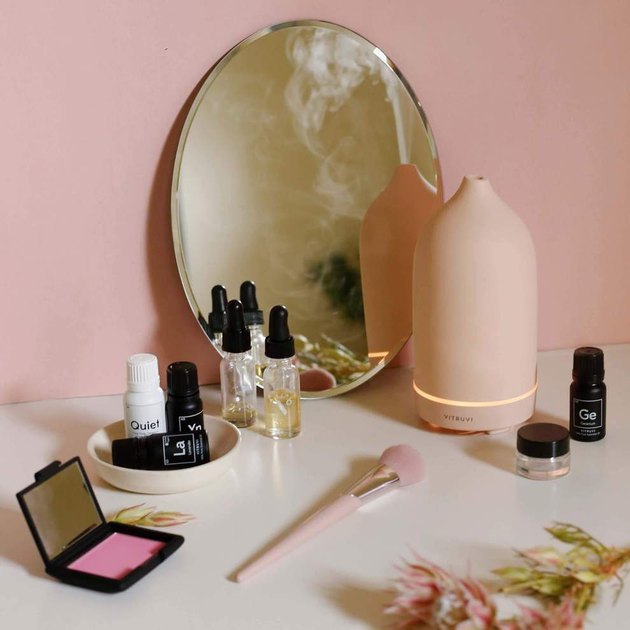 Wellness is the trend that don't stop won't stop. This year, we saw less of a focus on retailers making explicit "wellness" collections, and more of a concentration on color. For their Color of the Year selections, many paint companies released "restorative" hues meant to connect us back to nature. In tech and wellness, there was the rise of the fancy diffuser. Meanwhile, Google predicted that technology will only become more integrated into home, in designs that feel more "natural" than tech-y.
8. Arches everywhere.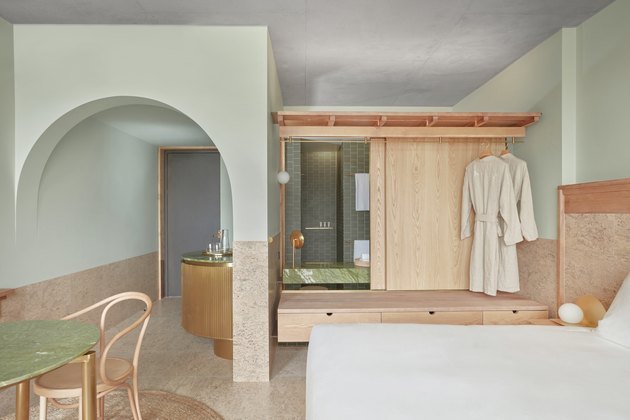 We saw a lot of this trend in hotel, restaurant, and retail design — where often the arch is constructed around a bold, solid color. But we also saw arches make their way onto tons of textiles and home accessories.
9. Direct-to-consumer kitchenware was the boxed mattress of 2019.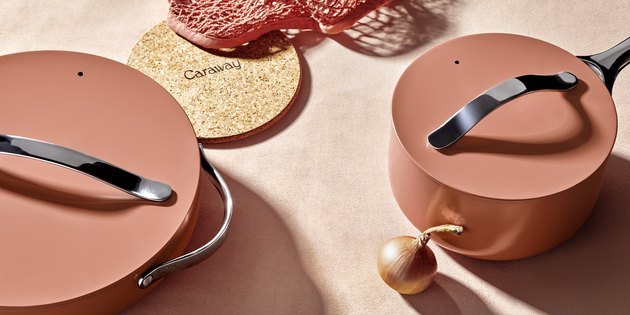 While DTC cookware (especially cookware with attention to non-toxic materials) isn't a completely new idea, we saw an increase in new brands entering the marketplace this year. There was the millennial-color-friendly Caraway along with Food52, Sardel, Our Place, and Equal Parts joining the competition.
10. The '80s are back — in a way we're not totally mad at.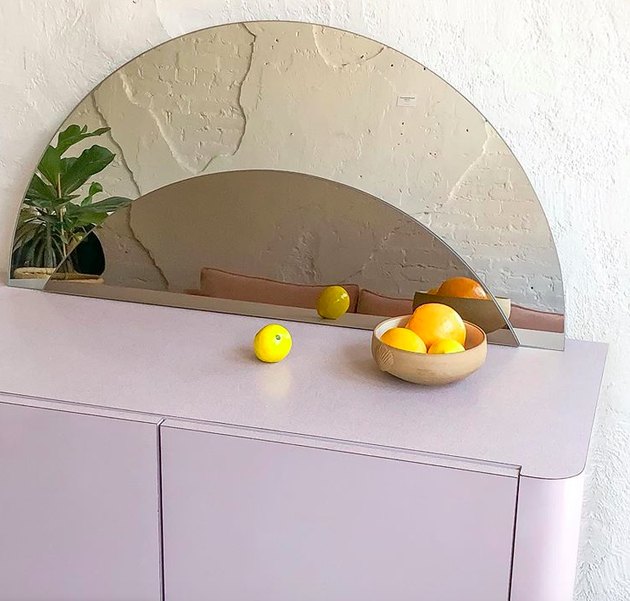 11. Sculptural furniture was one of our favorite trends.
This trend actually feels pretty correlated to the '80s renaissance. We saw quite a few high-end designers and mass retailers working with highly sculpted surfaces — especially accordion-like columns on tables. We were so into the look, we even figured out a pretty nifty IKEA hack with wood dowels.
12. Eco-friendly start-ups fueled a new wave of earth awareness.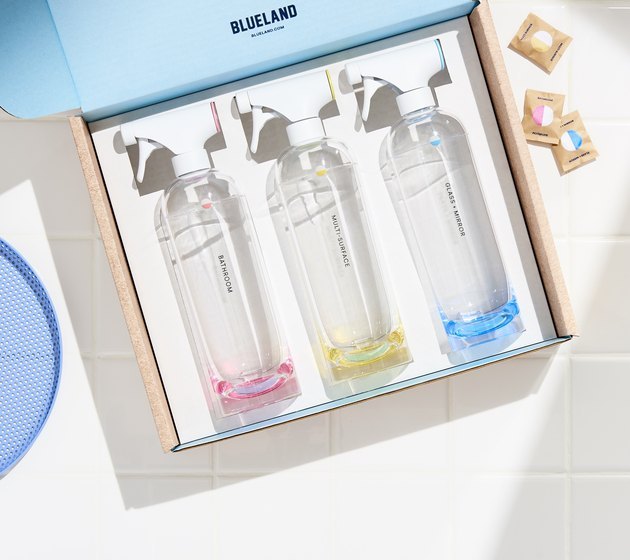 The eco-friendly shopping frenzy is only in its infancy — and in ways we think are mostly positive. There were start-ups like Blueland, a low-waste line of cleaning products; and Loop, which collects packaging from your doorstep to be recycled. And, thanks to bans on straws in certain cities and water bottles at San Francisco's airport, metal/reusable straws became cool, and designer water bottles became even more popular.
---
Leonora Epstein is Hunker's Senior Director of Content. She has previously served as Executive Editor at HelloGiggles and as BuzzFeed's Deputy Editorial Director. She is the co-author of "X vs. Y: A Culture War, a Love Story" (Abrams, 2014). Feel free to reach out at leonora@hunker.com.
View Work