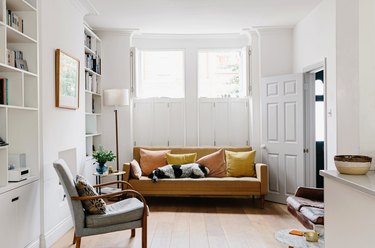 If you live in a major city like New York City or San Francisco, rent is a pretty common topic of discussion. But a few other cities have seen some significant changes over the last few years.
Smart Asset recently ranked cities in the U.S. where the rent is becoming either more or less affordable by comparing market-rate rental prices from 2015 and 2018 to median household incomes in each area. According to the rankings — and to the surprise of many west coasters — rent across the entire state of California seems to be dropping. Rent in Los Angeles, Oakland, and San Diego, as well as a percentage of San Francisco have seen drops over the past few years.
Here are the cities where rent is becoming (slightly) more affordable:
Chicago
The Windy City has seen a -5.11% change in median income spent on rent. While the average rent price is mostly unchanged, the earning increase means more money for residents. In 2015, the median household income in Chicago was $50,702. In 2018, it was $57,238.
Denver
Just like Chicago, Denver has seen relatively little change in rent prices, but a huge boom in job growth and more people moving to the area has seen incomes grow, resulting in a -3.60% change in median income spent on rent.
Portland, Oregon
Meanwhile, back on the west coast, Portland, Oregon saw a -3.37% change based on, that's right, a growing median income, making the creative city a choice for younger people looking to move to a bigger city.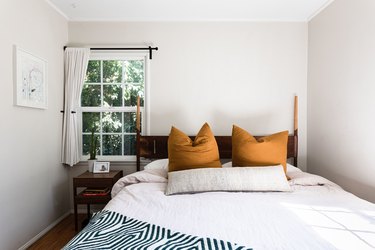 On the other hand, some cities have become less affordable than they were three years ago:
Detroit, Michigan
Between 2015 and 2018, the average market rent in the Motor City went up more than $330 per month, marking a 6.67% increase in median income spent on rent.
New Orleans, Louisiana
Market rent increased in New Orleans by about $175 per month. In 2018, rent as a percentage of income spent was 42.84%, or 6.67% more than it was in 2015.
Memphis, Tennesse
While median rent prices only increased around $100 a month from 2015 to 2018, that accounted for a 12.74% increase in rent prices. The median annual household income also increased over that time period by almost $300 and rent as a percentage of income increased 3.26% over the four year period.
If you'd like to see if your city is ranked, or want to brag about how expensive your rent is to your friends, the full ranking can be found here.
---
Laura is a New York City-based freelance writer who writes about travel, food, and design. Her work has appeared in Architectural Digest, Bon Appétit, GQ, Condé Nast Traveler, and more. She's a sucker for a good curbside furniture find.
View Work