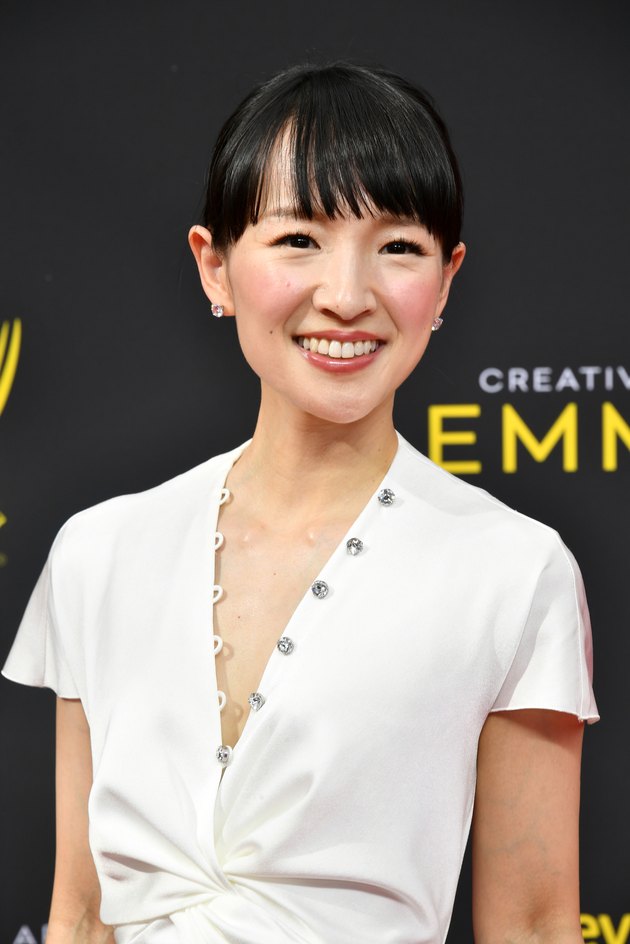 credit:
Amy Sussman/Getty Images Entertainment/GettyImages
We're going to go ahead and guess you're familiar with the Japanese tidying sensation Marie Kondo. But juuust in case you're not, the phenom has somewhat of a cult following for her eponymous "KonMari" tidying method, which the subject of not only several books, but also an entire Netflix show. The minimalist mandate revolves around one major rule — eliminating anything you own that doesn't spark joy.
But Kondo has just let us all in on a little secret — there are some shortcuts you can take if you need to whip your house into shape quickly — say, for some unexpected guests. The tidying pro shared a few tips on her blog, and we're already looking forward to incorporating them.
One of the most obvious yet helpful ones? Everything should have a specific place in your home. If you're sensing that items are being strewn about, start making some decisions about their permanent spots.
"Having a vague idea that something should be kept 'around here' isn't sufficient," writes Kondo. "The remote control goes in a gold tray on the right side table, pens on the counter go in the ceramic holder, and the pile of mail goes in the pending box on your desk."
If you don't quite know where to start, we recommend trying some DIY projects, like these drawer dividers. Keep like items together and make it a habit to place them in the same divider each time.
Now we're a little more ready to welcome all those holiday season guests.