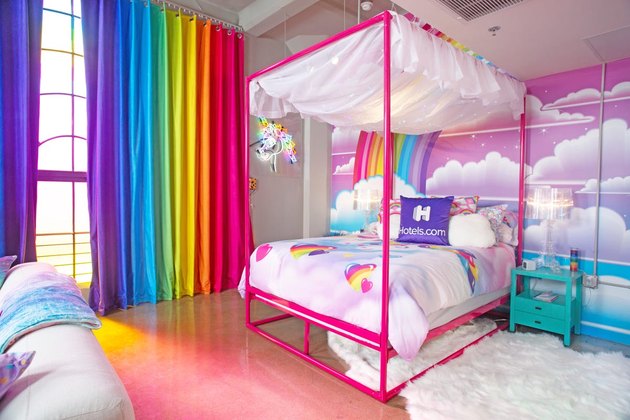 Time machines might not exist yet, but you better believe that this vacation rental is the closest thing you'll find to one. Hotels.com has partnered with Lisa Frank — yes, the technicolor genius behind all of our back-to-school goodies in the '90s — to launch a special pop-up room inside the Maxfield Lofts apartment building in Downtown L.A., and you could be one of the lucky guests to stay inside.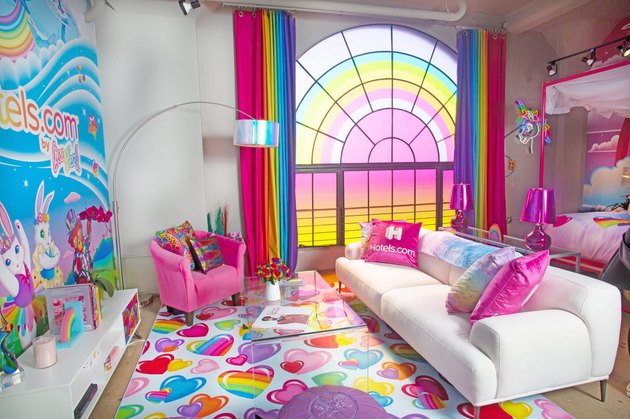 Dubbed the "Lisa Frank Flat," the accommodation is a neon-colored wonderland, filled with Lisa Frank's adorable cartoon characters, plenty of leopard and zebra print, and rainbows — lots of rainbows.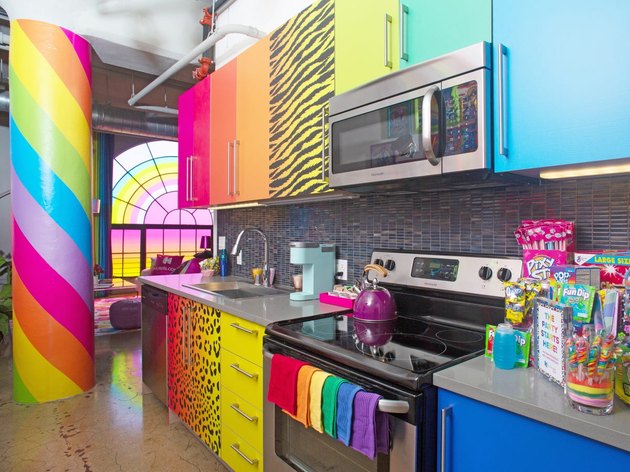 There's also a desk filled with '90s-era stationary and office supplies, a cabinet full of Lisa Frank stuffed animals, and a mini bar with retro confectionary treats à la Fun Dip and Gushers. "Blast from the past" has never described a space so perfectly.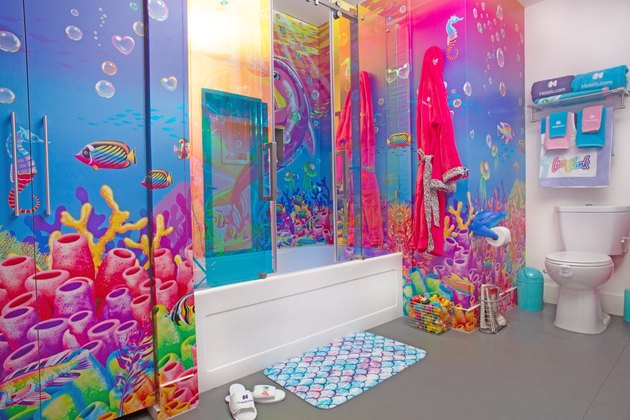 The Lisa Frank Flat will be bookable starting Friday, October 11, for stays between October 11 and October 28, and each night will run you $199. That price also includes a few keepsakes, like the Lisa Frank robe and slippers in the bathroom. Get ready for a whole lot of nostalgia.
---
Stefanie is a New York–based writer and editor. She has served on the editorial staffs of Architectural Digest, ARTnews, and Oyster.com, a TripAdvisor company, before setting out on her own as a freelancer. Her beats include architecture, design, art, travel, science, and history, and her words have appeared in Architectural Digest, Condé Nast Traveler, Popular Science, Mental Floss, Galerie, Jetsetter, and History.com, among others. In another life, she'd be a real estate broker since she loves searching for apartments and homes.
View Work