Launching today, the debut collection offers choices for everyone, with nine distinct colors across three different types of leather. The three styles of leather are Steamboat, a sleek and clean-looking leather for fans of modern styling; Vintage, featuring a distressed, chic look; and Classic, which has a buttery soft feel.
As for colors, each style has a choice of three to choose from. For fans of slightly darker colors, Steamboat comes in brown, charcoal and oxblood, while the Vintage line-up features a more muted palette of ash, cocoa, and slate. Classic has, well, classic leather shades: mahogany, navy, and saddle. In addition to the color and leather styles, you can also choose from a modern sofa, mid-century styling, and a sectional for even further customization.
"When you think about classic furniture icons like the Eames or Barcelona chair, leather has always been a key part of the architectural modern aesthetic," Christine Lemieux, CEO of The Inside, said in a statement. "As we head into the fall and winter, rich layers and texture are especially relevant, but leather wears particularly well year-round."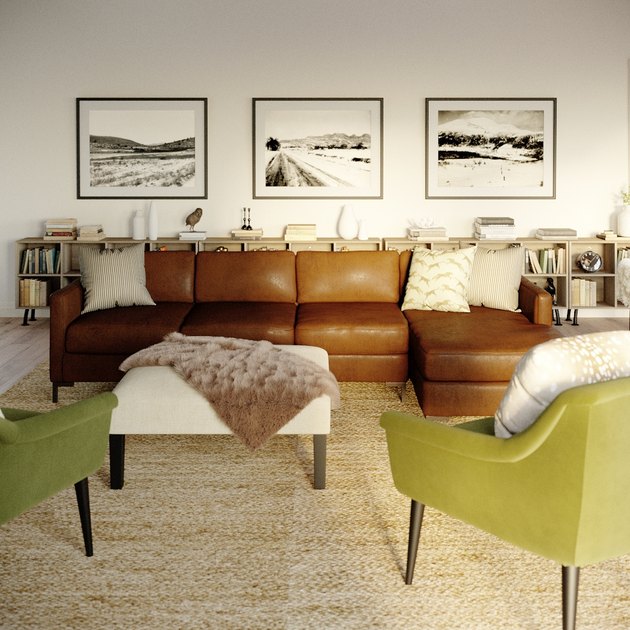 The sofas start at $1,799 and go up to $3,495 for a sectional. You can browse the new collection starting today.
---
Laura is a New York City-based freelance writer who writes about travel, food, and design. Her work has appeared in Architectural Digest, Bon Appétit, GQ, Condé Nast Traveler, and more. She's a sucker for a good curbside furniture find.
View Work