With Halloween just around the corner, you may start to see neighbors' homes transformed into spooky haunted houses. Maybe you've even started to decorate your own. But for those of us who want to go beyond fake pumpkins and ghoulish yard decor, one of the most haunted hotel rooms in the U.S. can now be yours for a night.
The Read House in Chattanooga, Tenn., fresh off a $28 million renovation, is allowing guests to book Room 311, also known as Annalisa Netherly's room. Netherly, a hotel guest, was allegedly beheaded in the room by a jealous lover in the 1920s. Room 311 exudes all the charm of a hotel that hasn't recently undergone renovation, with leaky faucets, creaky floorboards, and flickering lights all said to be on display in the haunted room.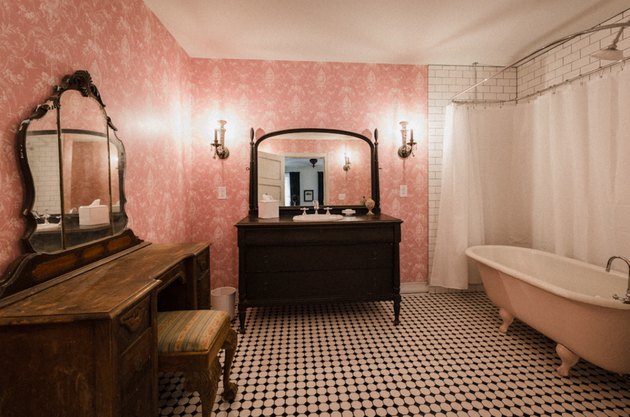 "After reading all accounts of haunted Room 311, we knew the best thing to do was to restore the room to make Annalisa Netherly comfortable with no modern amenities," explained Ken Merkel, the hotel's general manager.
So there's no television and the ancient A.M. radio doesn't work, but you can still soak in the room's clawfoot tub while you keep an eye out for any unwanted visitors. The cost of a one-night stay starts at, of course, $666. The room is available for just five nights in October.
And if you aren't one of the lucky few who get to stay? Fear not! The Read House still offers daily tours of the room to all hotel guests. Let's hope the room is a bit less frightening during the day.
---
Laura is a New York City-based freelance writer who writes about travel, food, and design. Her work has appeared in Architectural Digest, Bon Appétit, GQ, Condé Nast Traveler, and more. She's a sucker for a good curbside furniture find.
View Work