You might have heard of food porn if you're a foodie. Or maybe ruin porn if you're an urban explorer. How about shoe porn for shopaholics? Well, in the interior design world, there's cabin porn, thanks to a Tumblr started by Zach Klein, co-founder of video platform Vimeo, in 2009. Remember: This was the era before Instagram. The account was a collection of images of delightful woodland and rural retreats that treated city folk to a form of digital escapism. That blog ended up becoming a best-selling book, Cabin Porn, in 2015, and now we've got the sequel, Cabin Porn: Inside.
As you might have guessed, the original book focused on exteriors, while the new one focuses on interiors, exploring every nook and cranny inside dreamy cabins around the world, from old-school rustic-chic interiors to super modern, minimalist ones. "Here you will find hundred of examples of what makes a cabin: the small details that enable their dwellers to live pleasantly and efficiently, as well as the mistakes and adaptation that reveal how builders must learn while creating their cabins or making their own homes," writes Klein in the foreword to the book.
Take a look at some of our favorite interiors from the book below:
1. Brillhut, Eleuthera, Bahamas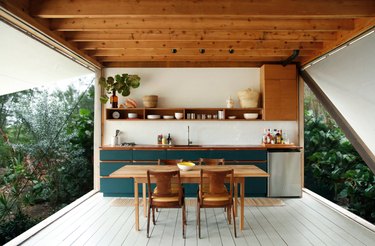 2. Cornish Cabin, Cornwall, England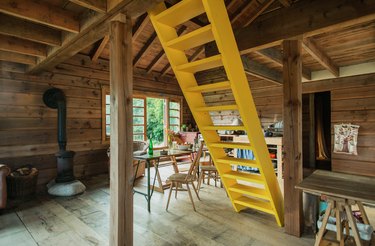 3. Bent Apple Farm, Londonderry, Vermont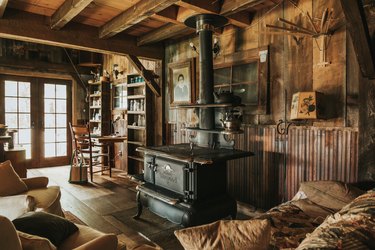 4. The Undercroft, Berllan Dawel, Wales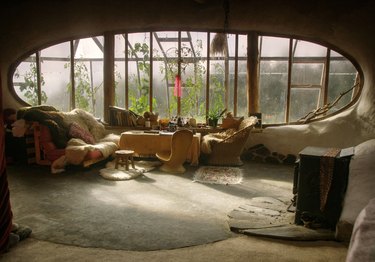 5. Gingerbread House, Mt. Baldy, California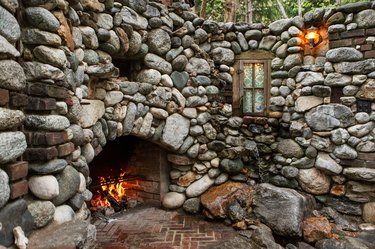 6. Fire Lookout, Fernwood, Idaho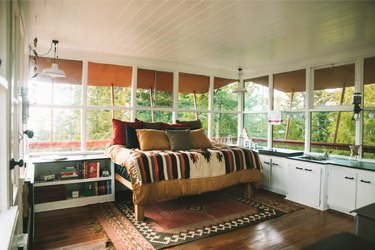 7. Thatch House, Eleuthera, Bahamas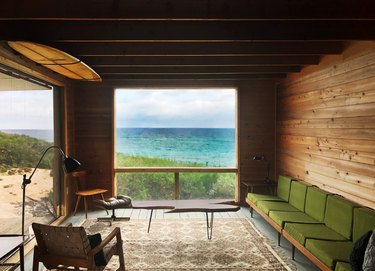 8. Oz Farm, Point Arena, California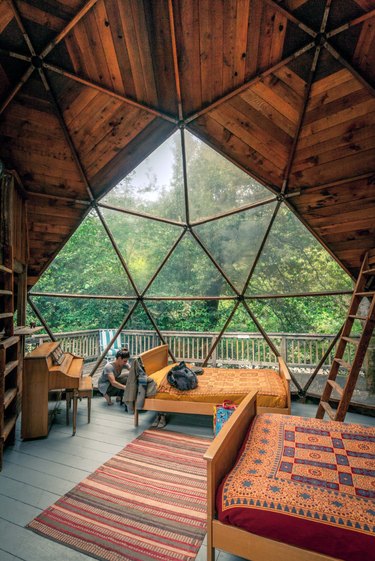 9. McGovern Residence, Pomeroy, Washington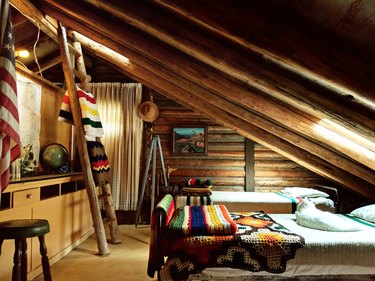 10. Trailer Prototype, Bath, England
---
Stefanie is a New York–based writer and editor. She has served on the editorial staffs of Architectural Digest, ARTnews, and Oyster.com, a TripAdvisor company, before setting out on her own as a freelancer. Her beats include architecture, design, art, travel, science, and history, and her words have appeared in Architectural Digest, Condé Nast Traveler, Popular Science, Mental Floss, Galerie, Jetsetter, and History.com, among others. In another life, she'd be a real estate broker since she loves searching for apartments and homes.