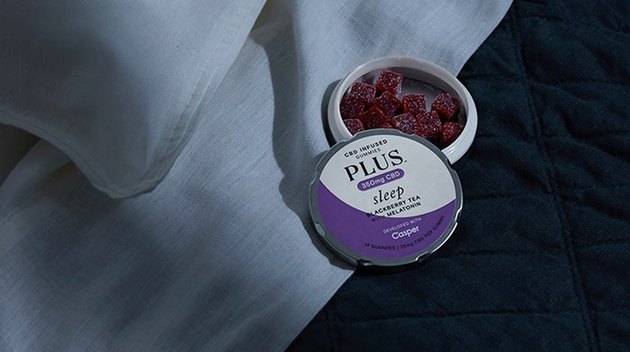 Hunker may earn compensation through affiliate links in this story.
We all dream of the perfect antidote to insomnia: a magic little pill or edible or tea that will knock us right out at night and make us feel 10 years younger in the morning. Everyone has their methods for battling an inability to fall asleep — whether it's in the comfort of their home or on a plane — but some of us are still struggling to find the right one.
Casper wants to help with that now, and not just with their mattresses. The brand recently worked with "leading experts," according to their website, to develop CBD gummies. The snacks, which are a blend of CBD and melatonin, are meant to help you get a better night's sleep.
Interestingly enough, you can't actually get the gummies on the Casper site. You've got to head to PLUS, a CBD edibles site, to snag your little tin. Instagram commenters have also noted that you can't order them if you happen to live in Canada. They're currently $35 for a pack of 14 gummies, with each gummy containing 25mg of CBD. They're limited edition and only around while supplies last, so we'd be curious to see how quickly they go.
Here's to a good night's sleep?
---
Eva Recinos is an associate editor at Hunker. You can reach her at eva@hunker.com

View Work