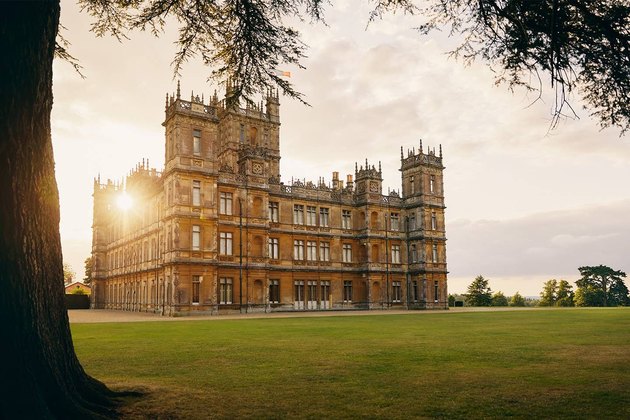 Turns out that the setting of period drama Downton Abbey is actually a real place — a sprawling, regal location that is now on Airbnb.
Highclere Castle's history dates all the way back to 749 AD "when an Anglo-Saxon King granted the estate to the Bishops of Winchester," according to the castle's official site. The castle takes up a whopping 100,000 square feet — enough space for its 300 rooms. It currently belongs to the 8th Earl and Countess of Carnarvon, who are graciously opening the castle doors to two lucky guests.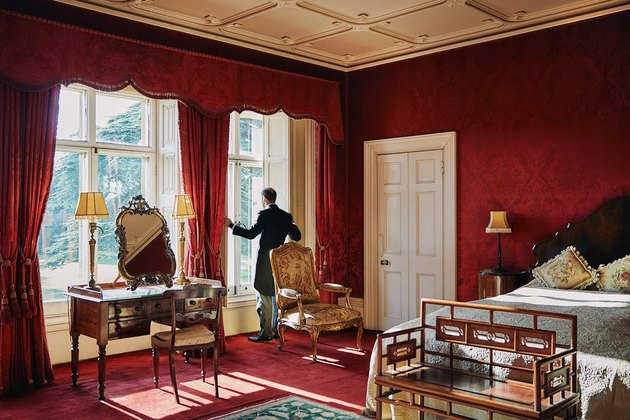 Pretend as if you're a part of the Downton Abbey universe — minus the bickering over who gets to inherit what — by sitting down to cocktails and dinner with the Earl and Countess. Then you can casually settle into a plush chair with a cup of coffee as you look over the 1,000 acres of the property. Just take note of a couple (appropriate) rules: Gossip can only happen in the downstairs quarter, and you can only have one butler per person. The stay costs around $187.74 for the night, including the fancy meal.
Be sure to set your alarm ASAP: reservations go live October 1 at 12 p.m. BST (around 4 a.m. PST, so you'll need to wake up early). The overnight stay is scheduled for November 26, so clear your schedule.
---
Eva Recinos is an associate editor at Hunker. You can reach her at eva@hunker.com

View Work