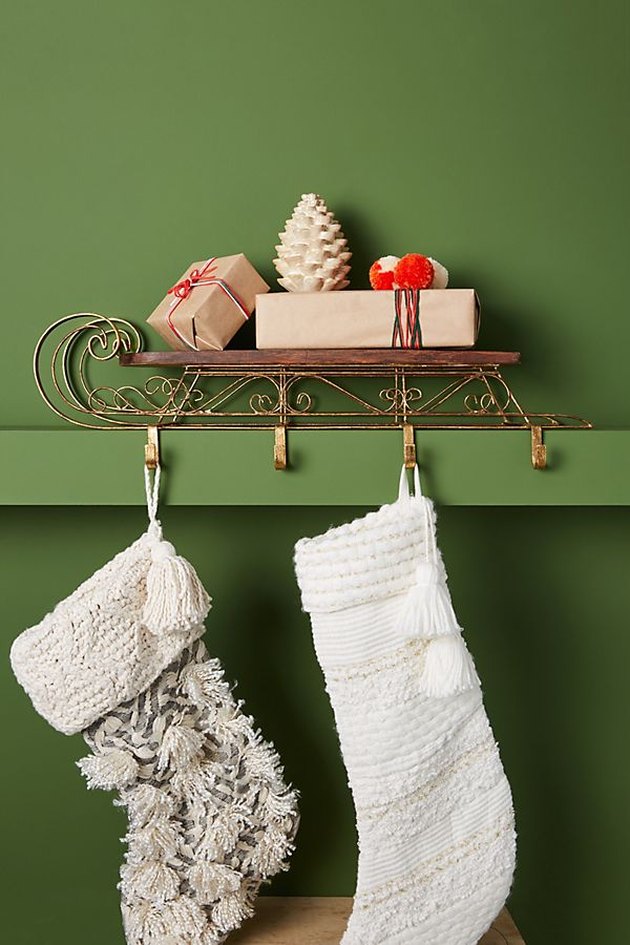 One of the more polarizing topics of the calendar year is "When does the holiday season actually begin?" Some would have you believe it begins the day after Halloween, while others don't even want to see a candy cane until December starts. Retailers typically get a jumpstart on their busy season by reminding you of what's to come as early as September — much to the displeasure of many shoppers.
However, a popular theory would have you believe that those who want to sing Mariah into their red Starbucks cups as early as possible are far happier than those Grinches who would rather wait until a week out to put up a tree. Psychoanalyst Steve McKeown explained in a recent interview that Christmas decorations often evoke a strong sense of nostalgia, which acts as a perfect antidote to a "world full of stress."
It seems, though, that sharing this theory on social media has been just as much of a stress reliever as putting up the decorations themselves. That's because the very idea of the holidays approaching is enough to kick some people's nostalgia into overdrive.
Most of the articles that McKeown is interviewed in reference this study, which found that people who put Christmas decorations up outside their home are using them to "communicate attachment and possibly to integrate themselves into a neighborhood's social activities." Here's the catch, though: that study is from 1989, so it's not the most recent supporting evidence.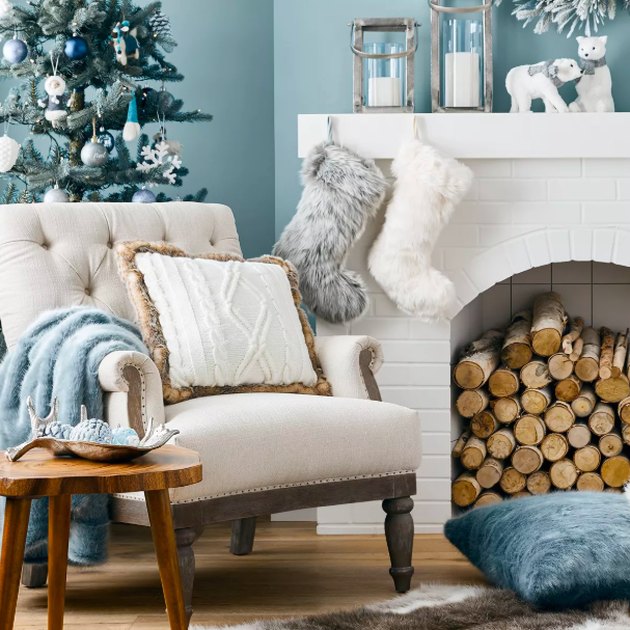 "There could be a number of symptomatic reasons why someone would want to obsessively put up decorations early, most commonly for nostalgic reasons, either to relive the magic or to compensate for past neglect," McKeown explains in the interview. "Decorations are simply an anchor or pathway to those old childhood magical emotions of excitement. So putting up those Christmas decorations early extends the excitement!"
But what about those of us who may not want to decorate so early? Are we destined to be be Scrooged until we finally give in and put a wreath on the door? If McKeown and others are to be believed, then the very act of just thinking about the holidays should be enough to keep us happy.
In 2018, researcher Brad Haddock talked to Insider about a study in which he did brain scans on two groups: those who celebrate Christmas and those that don't. He found that the former group definitely showed activity in their brain when they saw images of holiday cheer.
So if we have childhood memories of Christmas to make us feel good, why annoy everyone else around us by forcing an early new year? Not all of us need to be singing carols as soon as possible in order to prove our holiday cheer.
---
Laura is a New York City-based freelance writer who writes about travel, food, and design. Her work has appeared in Architectural Digest, Bon Appétit, GQ, Condé Nast Traveler, and more. She's a sucker for a good curbside furniture find.
View Work