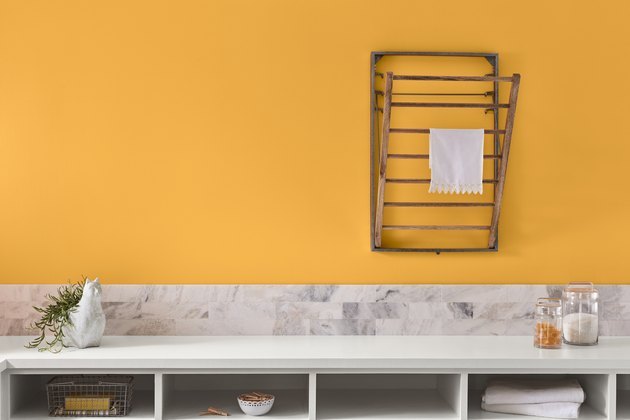 Interior design and fashion definitely play off each other. So it's no surprise that we're finding major inspiration in a suite of colors inspired by New York Fashion Week. Pantone just released its Spring 2020 NYFW Color Palette and it's giving us ideas for our next paint project.
According to Pantone's Instagram, the collection "features the top 12 stand-out colors, as well as current takes on four classic neutrals." These colors are the ones that, "fashion designers showing at NY Fashion Week will be featuring in their collections for the upcoming season."
Here are some of our favorites from the collection:
Orange Peel is described as the perfect hue for a "tasteful tang." We love the way Valspar's "Orange Slice" creates a bright and fun vibe on this accent wall.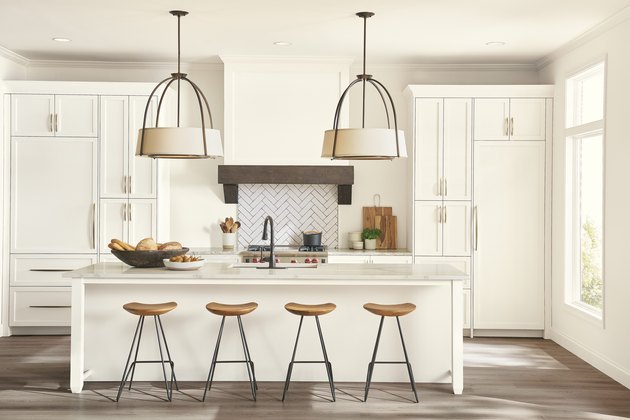 Pantone says its Brilliant White is all about "simplicity and modernity." To get that look at home, try a color like Sherwin-Williams's "Pure White," or explore other variations.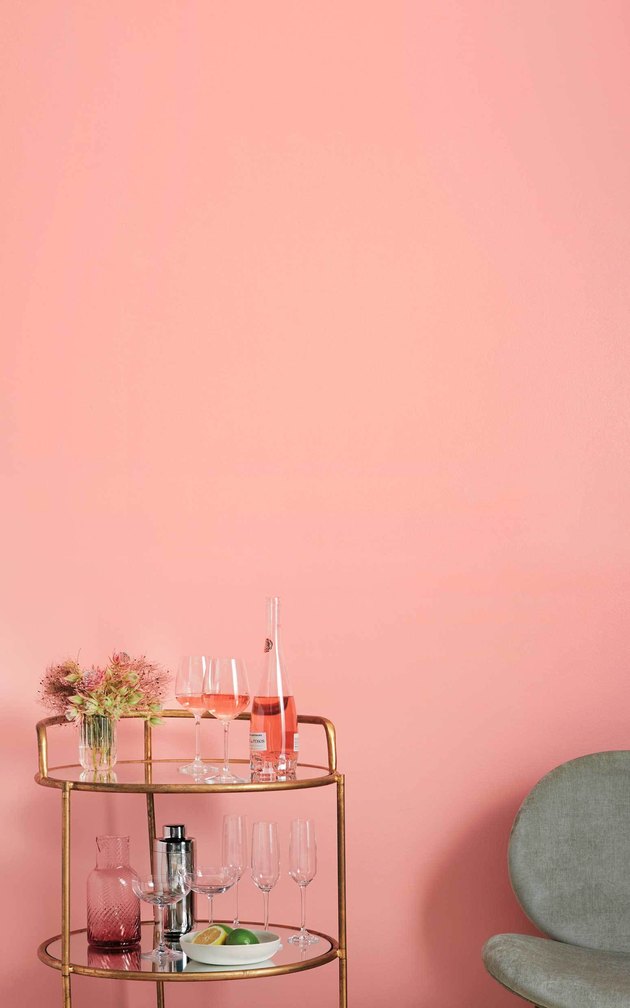 Coral always hold a special space in our design-loving hearts, so we love to see it on this list. For a hue in the same family, try Clare's "Rosé Season," which looks great as the backdrop for a chic bar cart, by the way.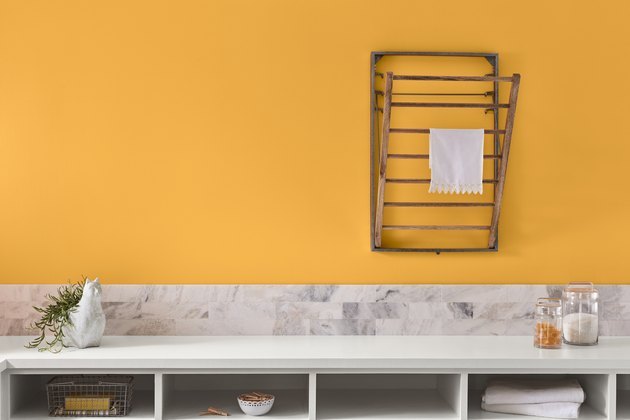 Saffron is described as "a flavorful brilliance to the palette" and is another cheerful and quirky hue we love. Valspar has a few similar hues that we love.
Described as a color that inspires a "healthy and restorative harmony," Chive reminds us of a few deep green hues we've seen in spaces before. Clare's "Current Mood" is an elegant and versatile take on the shade.
---
Eva Recinos is an associate editor at Hunker. You can reach her at eva@hunker.com

View Work