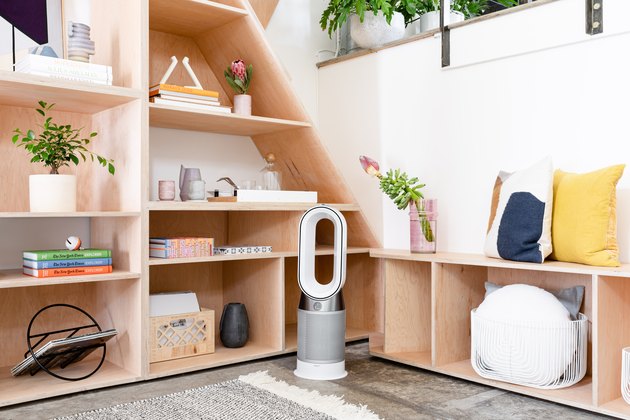 Hunker House is our very own ode to style in the heart of Venice, California. It's a place for throwing DIY workshops, showing off our favorite finds, and playing host to some of the buzziest people in the design world—all wrapped up in a cool Cali-meets-Scandi interior.
But along with all that hosting and gathering comes the not-so-cool California pollution swept through the door—not to mention the indoor pollution, too. Reality check: The EPA reports that concentrations of some pollutants are two to five times higher indoors than outdoors.
So you can't truly appreciate the aesthetic of the house without one essential piece: the Dyson Pure Hot+Cool air purifier. Consider it a sculptural, design-friendly bonus that also purifies your home.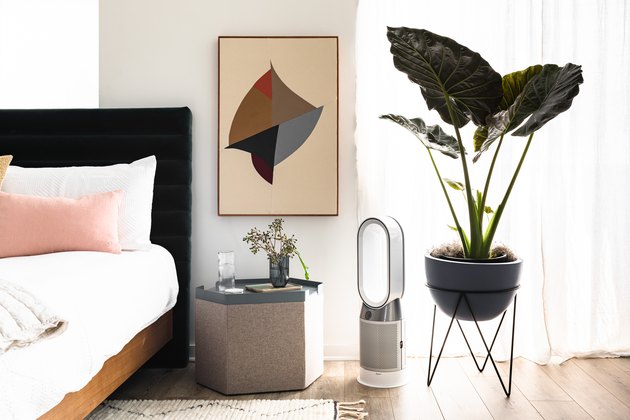 Beyond allergens and pollutants tracked in from the outside, most homes have VOCs (volatile organic compounds) from furniture or paint. Because we love a dash of moody paint and frequently swap out our furniture with new looks, same here.
But with the Dyson, it's constantly detecting pollutants in the air, capturing 99.97 percent of the particles as small as 0.3 microns (one millionth of a meter) lurking about in the sealed HEPA filters. As if that weren't enough of a space-lifter-upper, the purifier projects hot air throughout the house on crisp nights and circulates cool air when it's steamy.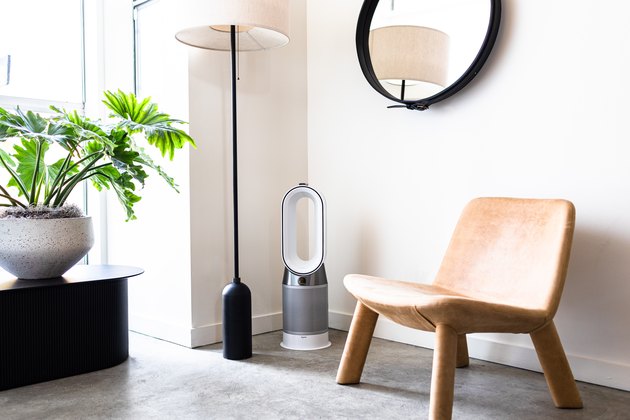 If you're feeling torn on where to fit one in your space, take a few notes (or screenshots) of the Hunker House above. The purifier is positioned in the living room to complement the modern built-in shelving, as well as perched in a private reading nook within the bedroom, since it's a total sleep upgrade for overnight guests on weekend stays at the house. Who wants to come over now?