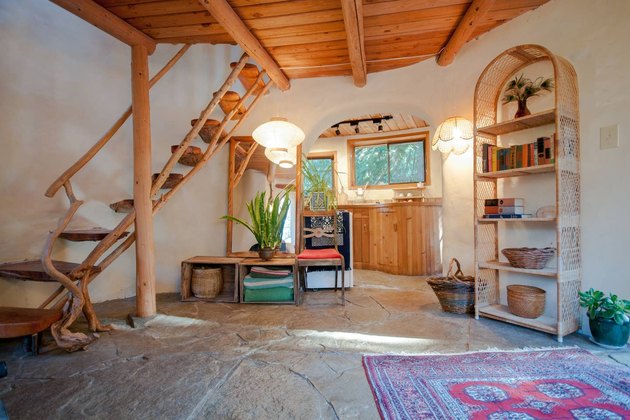 Airbnb has gained notoriety for its unique listings ("Want to spend the night in a potato?" is not something we thought we'd ever suggest), but there's another element that makes a few select spaces unique.
The company conducted research with internal data and found that you can currently book more than 364,000 sustainable listings on the site. And it turns out they're quite popular, too. The number of people staying at eco-friendly homes is up by 141% in the last year (according to data from August 2018-2019). These listings include everything from recycled wood to reclaimed denim used in creative, unexpected ways — like a wine cork floor in this Portugal listing.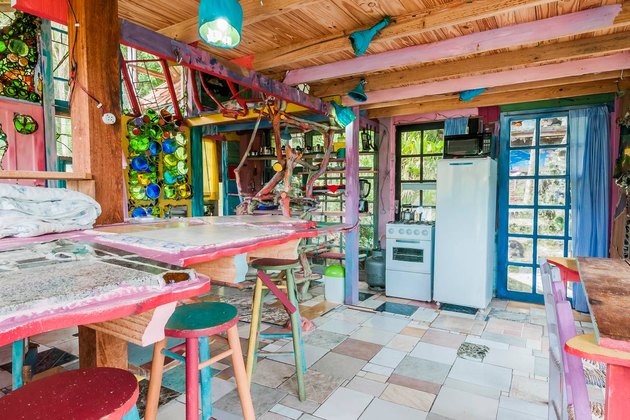 One of the more zany finds is this space in Brazil, which incorporates reused bottles and glass. It's bright and colorful and also gives guests a 360 degree view of the surrounding landscape. It basically looks like you're sleeping in a giant kaleidoscope.
Over the last four years (August 2015-2019), the number of spaces that include upcycled materials has increased by 175% — so this is really just the beginning. In the meantime we're taking notes for our own spaces.
---
Eva Recinos is an associate editor at Hunker. You can reach her at eva@hunker.com

View Work