Hunker may earn compensation through affiliate links in this story.
Summer lovers will tell you that technically the first day of fall isn't even here yet. But Halloween and Hygge enthusiasts alike have already brought out the autumn decor.
We're always on the lookout for new trends to incorporate into our spaces, from small accents to statement pieces. Urban Outfitters just released four new furniture collections and we're taking notes. The collections totally fit into our plans to stay in and make our homes as snug as possible.
Here are the trends we're seeing in these new collections:
1. Dark Rattan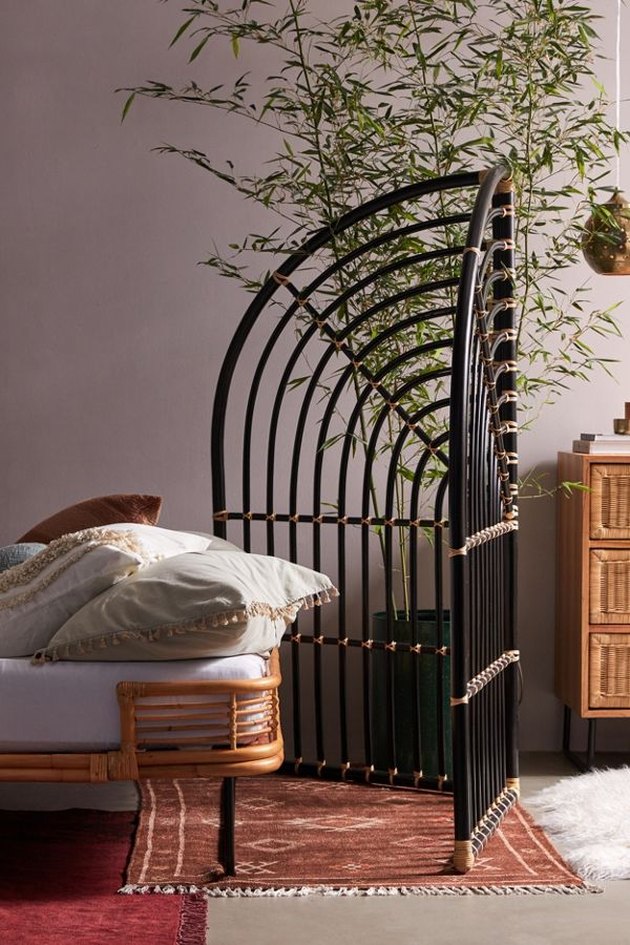 Something about rattan makes it a great material no matter the season. But it's even more perfect for fall when it's in a dark color like this black rattan room divider.
2. Unexpected Storage
Minimal pieces with clean lines that also help you stash away dinnerware? Yes, please. We wouldn't have guessed this round dining table actually has space to store our fall entertaining essentials.
3. Traditional Vibes
We're getting major romantic vibes from this vanity and accompanying stool. Just more proof that you never know when a style will make a comeback.
4. Wood Slats
This slatted dresser would look great in a space with neutral tones and minimal decor. If you're into DIY projects, try using dowels to achieve a similar look.
5. '80s-Inspired Metal
Not the music genre — the material. We've noticed more and more stylish metal pieces in spaces we love. This metal bed frame reminds us of the popular '80s daybeds of yore.
---
Eva Recinos is an associate editor at Hunker. You can reach her at eva@hunker.com

View Work