There's something about statement lighting that just elevates a room and makes it feel a little fancier. Whether you're a fan of farmhouse or midcentury modern, a great statement lighting fixture can tie a look together.
If you don't know where to start, the experts over at Etsy recently shared some of their best tips. Their insight is a great place to start if you want to up the ante when it comes to stylish lighting.
Here's what Etsy experts Lindsay O'Brien (Etsy's senior merchandiser for home goods) and New York-based creative director and sustainable design consultant Alex Bates recommend if you're looking for a great statement lighting addition:
1. Don't Underestimate the Impact of Small Lighting
Although you might associate statement lighting with large, eye-catching fixtures, that isn't always the case. Even smaller lighting items can make a big splash. Lindsay recommends a swing arm sconce (or two) as well as pendant lights to up the ante in smaller spaces like the bathroom. We especially love this tip because pieces like these can add a little midcentury modern flair.
2. Look More Closely at Your Shades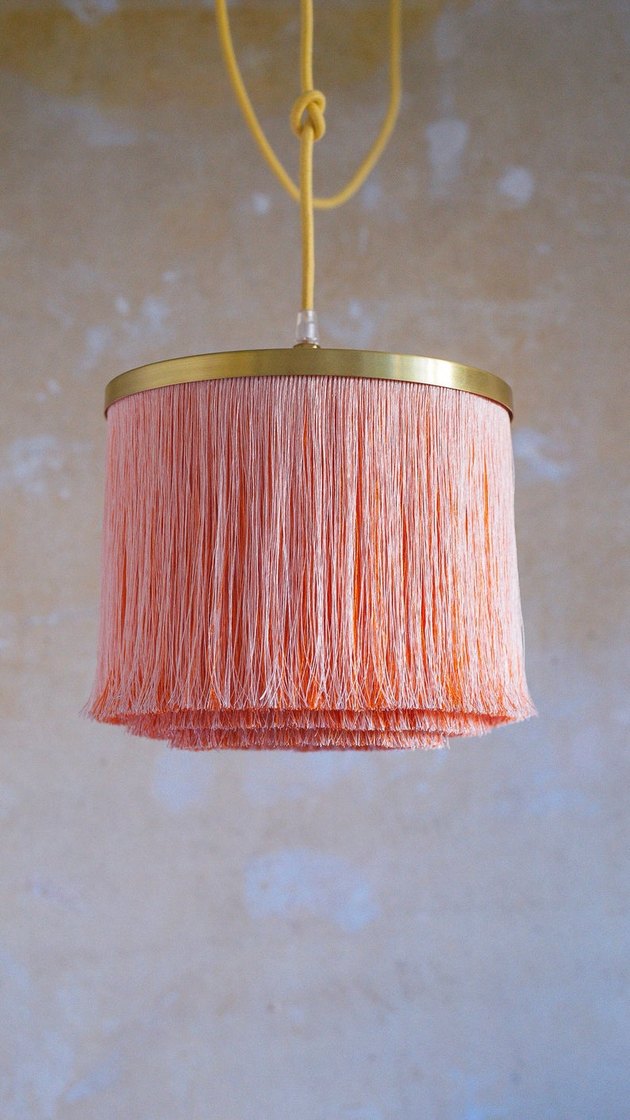 If you don't want to replace all your lighting outright, see what other small but chic adjustments you can make. For starters, changing the shades in your lighting fixtures can change the whole vibe of a space. And as Alex explains, this is an especially good choice for renters who can't make tons of changes. We love this fringe lampshade, which is perfect for eclectic spaces.
3. Pay Attention to Measurements
This point might seem like an obvious one, but sometimes we can get carried away while shopping online and order something before we think about its size. It's important to think about the furniture near your lighting fixture as well, and the space your fixture will need. "When in doubt, just reach out to the maker with the dimensions of your room and the item you have in mind," says Lindsay.
4. Browse Through Vintage Gems
"When buying vintage, look for 'good bones,' much like you would a house," says Lindsay. There are lots of great vintage lighting finds out there, from industrial to midcentury modern gems. Lindsay also suggests finding a lamp shop or hardware store near you in case of any rewiring needs. A show stopping vintage piece can be just what your space needs for a little makeover.
5. Be Stylish Yet Practical
Lighting, at the end of the day, is all about making your home cozier and easy to navigate. Take advantage of lighting fixtures that you definitely need — floor lamps, desk lamps, etc. — and use them as a chance to show off your design style. And don't forget about areas you might take for granted. "Overheads are helpful for food prep in kitchens," Alex says.
---
Eva Recinos is an associate editor at Hunker. You can reach her at eva@hunker.com

View Work