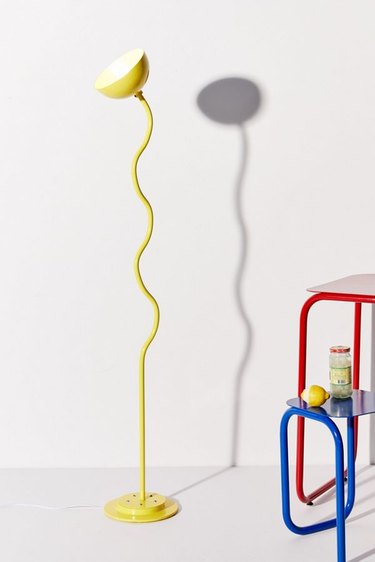 Fall is nearly here! And, as with the start of any new season, we're ready to make changes (or at least start plotting them). If you're looking to push a space ahead of the trend curve, we highly suggest you lean into one of these emerging ideas.
1. Wavy Objects
The wavy trend is fully here and it's all about embracing aesthetics that feel both ultra-modern and rooted in the wackiness of the '80s.
2. Black Marble Tables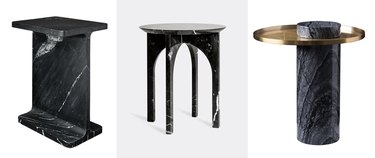 Marble is always on-trend, it seems. It just cycles through various preferred colors. These days, it's all about black marble that really makes a striking impact. We're seeing the material show up frequently on side tables.
3. Perforated Metal
4. Organic-Feeling Cane
Cane will always be on our brains. While we love the traditional thatching, we're also open to the more organic and raw-feeling motifs we're seeing on buffets and storage pieces.
5. Satiny Jewel Rugs
Solid rugs are back in style, just with a bit more pizazz: We've been seeing mass retailers and specialty makers alike indulge in finishes that fave a shiny, satin-like finish. The effect? Pure luxury.
6. '80s Dressers
The '80s have slowly begun their comeback, and honestly, we're here for it. We've been seeing '80s-style dressers (think boxy lowboys in cream/white hues, sometimes with lacquer finishes) at some our favorite NYC design stores, so if you're doing a bedroom makeover this fall, consider scouring Craigslist or stalking your local vintage shops for 1980s wares.
7. Low Slung Lounge Chairs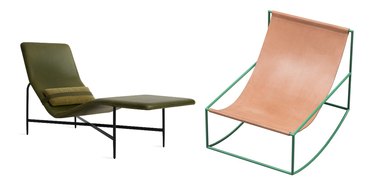 This season, it's all about embracing luxury. Even though these lounge chairs feel minimalist, they represent a state of mind that's all about indulgence.
---
Leonora Epstein is Hunker's Senior Director of Content. She has previously served as Executive Editor at HelloGiggles and as BuzzFeed's Deputy Editorial Director. She is the co-author of "X vs. Y: A Culture War, a Love Story" (Abrams, 2014). Feel free to reach out at leonora@hunker.com.
View Work