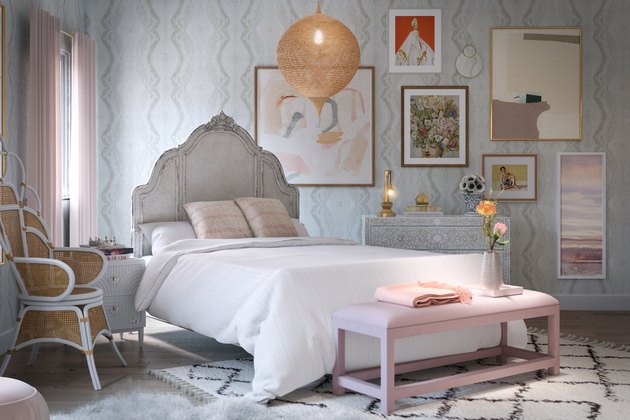 It was 80 years ago this month that Dorothy was swept up by a twister and plopped down into the magical land of Oz — the beloved film The Wizard of Oz was released on August 25, 1939, in all its Technicolor glory. To celebrate this anniversary, interior design startup Modsy has imagined what the bedrooms of the whole gang would look like today. After all, there's no place like home, right?
Take a journey down the yellow brick road to the thoughtfully curated abodes of Dorothy, her faithful companions, and the witches and Wizard of Oz.
Dorothy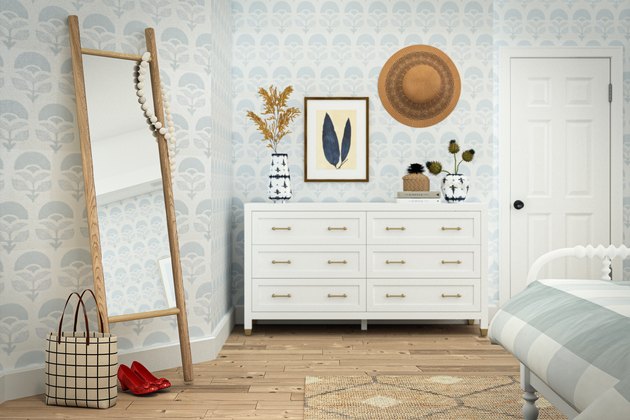 The always-dreaming girl from Kansas gets a farmhouse-chic bedroom worthy of Joanna Gaines, with whimsical wallpaper, a touch of wheat on her dresser, and signature blue-and-white gingham on her bed.
Glinda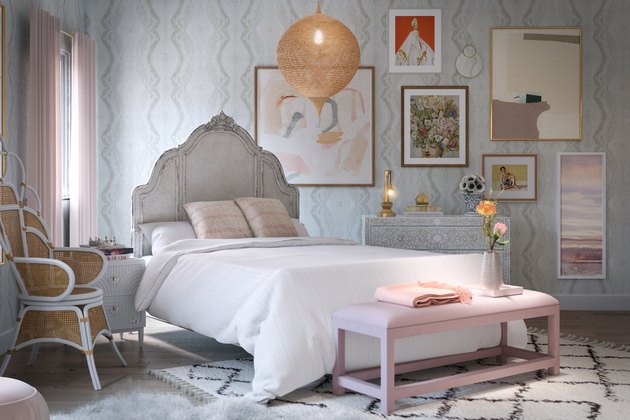 Glinda's modern bedroom is both ethereal and boho. Modsy scaled back the good witch's preference for pink by using it as an accent color in a slightly more mature manner.
Scarecrow
After successfully receiving his "brain" from the Wizard, the Scarecrow hasn't let a moment of his time go to waste, putting a work desk in his bedroom so he can utilize all that computing power. But there's still a touch of farmhouse decor — check out the rustic wood elements like the chair and the ladder.
Tin Man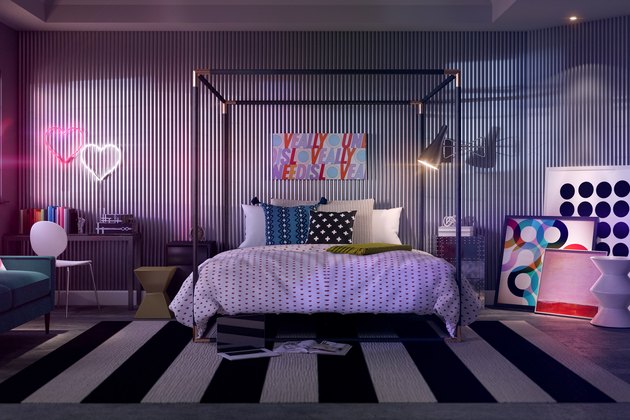 The Tin Man's gone quite funky with his new bedroom, taking on a love-themed pop art style. We're thinking his chrome aesthetic will fit right in here.
Lion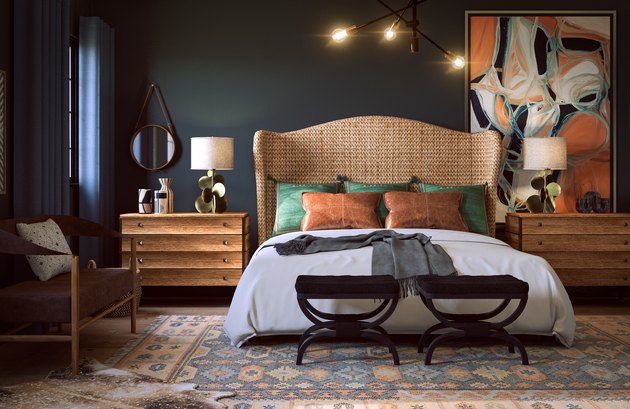 After his journey through Oz the Lion got in touch with his roots, pulling in elements that recall the natural landscape with pieces like a statement woven headboard.
Wicked Witch of the West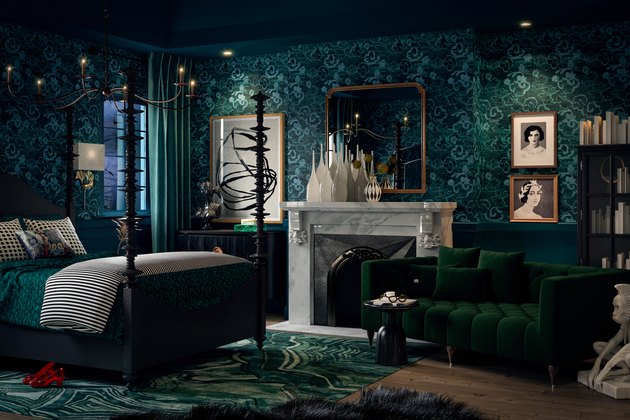 The Wicked Witch is dark, moody, and green, and her modern-day bedroom is designed to match that description perfectly.
Wizard of Oz
We are here for the Wizard's modern riff on the Emerald City's art deco style. Peep that geometric wallpaper and the velvet bed!
---
Stefanie is a New York–based writer and editor. She has served on the editorial staffs of Architectural Digest, ARTnews, and Oyster.com, a TripAdvisor company, before setting out on her own as a freelancer. Her beats include architecture, design, art, travel, science, and history, and her words have appeared in Architectural Digest, Condé Nast Traveler, Popular Science, Mental Floss, Galerie, Jetsetter, and History.com, among others. In another life, she'd be a real estate broker since she loves searching for apartments and homes.
View Work