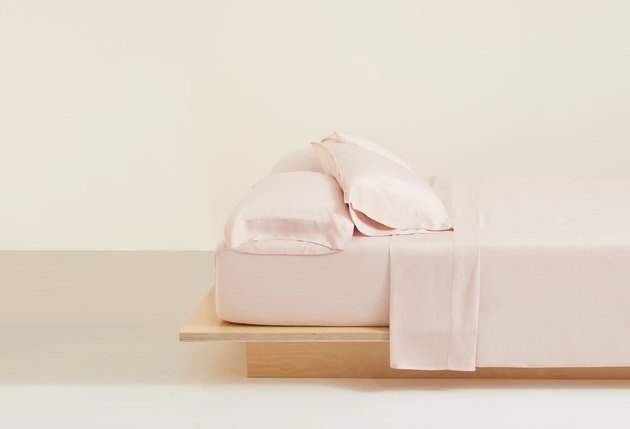 Buffy, yet another sleep-focused startup, is riding the popularity of its famed eucalyptus duvet cover and getting into the color game. The brand has unveiled its first foray into color with a new summer collection of sheets, which the company claims is the largest scale production of naturally dyed textiles to date.
The sheet set, available in three colors — light gray, gray, and blush — is fully compostable and made entirely from eucalyptus-based fiber, similar to Buffy's standout Breeze comforter and duvet. The plant-based sheets are dyed using nontoxic, natural ingredients like walnut, tea, turmeric, pomegranate, and gardenia. Later this fall, the brand will launch additional colors — light blue and blue, which are made using indigo and safflower for color. The company's founder, Leo Wang, has made introducing naturally dyed colors a goal since Buffy's inception.
The sheets were developed over the past year in collaboration with experts in both textiles and natural dyeing techniques, including Brooklyn-based Maria Elena Pombo and Seattle-based Kathy Hattori. Buffy is the first in the industry to bring naturally dyed sheets, free of any chemical coloring or synthetic ingredients, to mass-market consumers, though the products did already exist — albeit on much smaller scales with much higher price tags.
Wang's goal is to provide everyday consumers with more naturally produced products at a reasonable price. "We strive to support a new generation of consumers that consciously choose to surround themselves with safe, earth-friendly materials," Wang said in a recent press release. The company's bedding is made from the pulp of eucalyptus trees, hypoallergenic, and takes 10 times less water than materials like cotton to produce.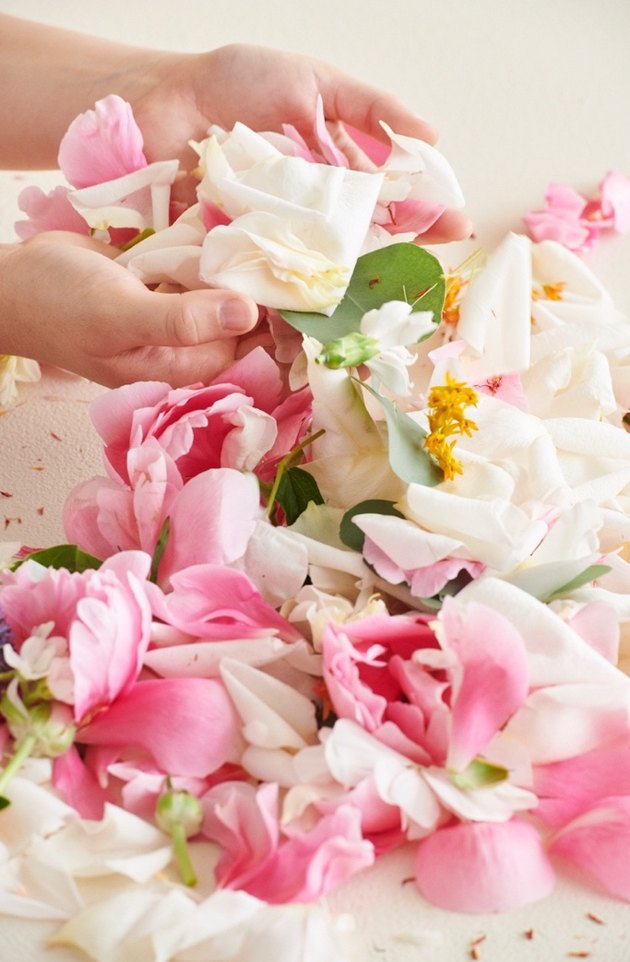 Buffy's naturally dyed eucalyptus sheet sets in these new colors start at $200 (queen size) and are now available for purchase. The machine-washable core set includes a fitted sheet, top sheet, and two pillowcases. To coincide with this launch, Buffy will also offer a naturally dyed version of its signature duvet cover in three new hues.
---
Laura is a New York City-based freelance writer who writes about travel, food, and design. Her work has appeared in Architectural Digest, Bon Appétit, GQ, Condé Nast Traveler, and more. She's a sucker for a good curbside furniture find.
View Work