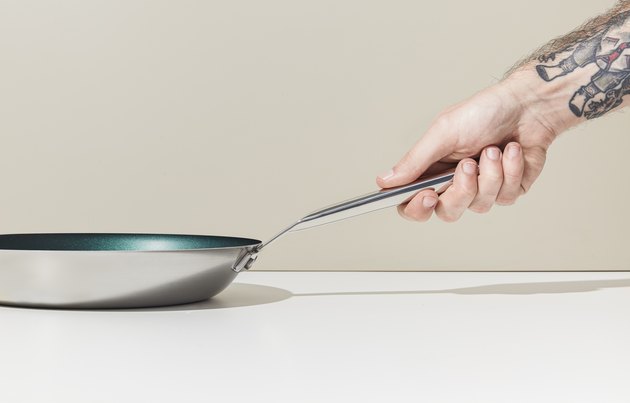 Hunker may earn compensation through affiliate links in this story.
Starting today, Material, the online-based startup created to disrupt the world of kitchenware, will expand its collection of essential cookware with The 29 Collection — a pared down offering of copper core pans designed to become your main choice in the kitchen for a lifetime of cooking. The collection was created so that you never have to buy a cheaply made (yet still expensive) pan that becomes warped and unusable after just a couple of years.
The 29 Collection features three premium, copper core pans in both stainless steel and coated nonstick, which are intentionally designed to break in not unlike a nice pair of leather boots or jacket, so that the pan looks just as good used as it does brand-new. Material went with copper for its ability to heat up quickly and evenly — and to avoid warping over time. The pans are made with premium materials that while holding the pan make it feel solid but not too heavy to use with ease when cooking.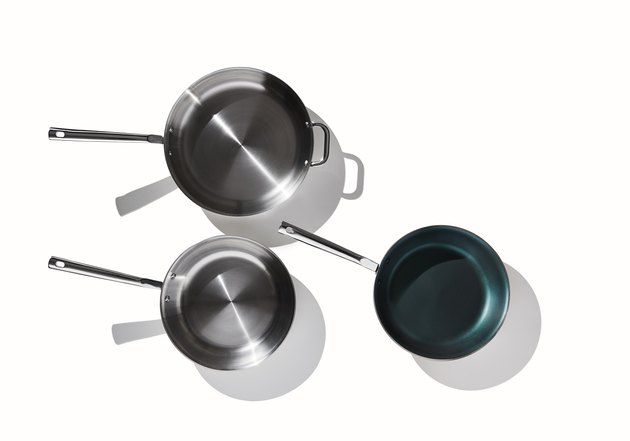 The three pans in the collection include two stainless pans, 10.5 inches and 12 inches, and a 10.5-inch coated nonstick pan. Material's nonstick pan is PFOA-free, cadmium-free, and lead-free. The pan, which comes in a beautiful green coating, was specifically made to be durable against stainless steel spatulas, tongs, spoons, and whatever else you can throw at it or scald in it.
The company even battle tested its coated pan with burnt milk — an industry standard for determining durability of coated pans — and Material's pan withstood 37 times more strokes than the leading ceramic pan, making it one of the toughest nonstick pans on the market.
---
Laura is a New York City-based freelance writer who writes about travel, food, and design. Her work has appeared in Architectural Digest, Bon Appétit, GQ, Condé Nast Traveler, and more. She's a sucker for a good curbside furniture find.
View Work