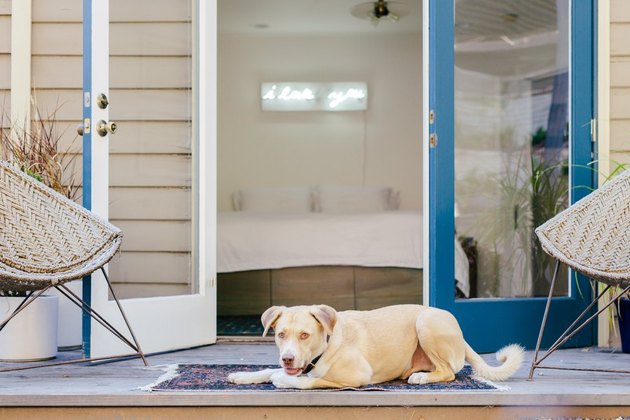 More and more people are choosing to add a pet to their family, but the cost of adding a furry (or scaly, or feathered) friend can be larger than anticipated. Be prepared to sock away cash for food, veterinary care, and supplies, as well as boarding and grooming expenses. (A 2018 study found that most dog owners spend more than $1,200 each year — around $107 per month — on their companion.)
So where's the best place to raise Fido? Finance website WalletHub crunched the numbers, compiling a list of the top 100 most pet-friendly cities in the country, taking into account the cost of pet food, pet care, insurance, grooming, and licensing in each city. The metrics even include insurance premiums and the number of pet-friendly hotels per capita.
Scottsdale, Arizona, tops the list thanks to its relatively low cost for grooming, ample veterinary care, and readily available caretakers. The city also scored sixth out of 100 for "outdoor pet friendliness." Hiking along the Salt River, anyone?
Orlando, Florida, Tampa, Florida, Austin, Texas, and Phoenix, Arizona, all scored high marks for affordability. Meanwhile, cities like New York City are middle of the pack thanks to ample green space and high prices for pet care and sitting. Near the bottom of the list are cities with awful scores in both the "pet budget" and "pet health and wellness" categories — like Fresno, California, and Buffalo, New York. Sounds like the right time to open your dream doggy spa if you live in one of those two cities!
---
Laura is a New York City-based freelance writer who writes about travel, food, and design. Her work has appeared in Architectural Digest, Bon Appétit, GQ, Condé Nast Traveler, and more. She's a sucker for a good curbside furniture find.
View Work