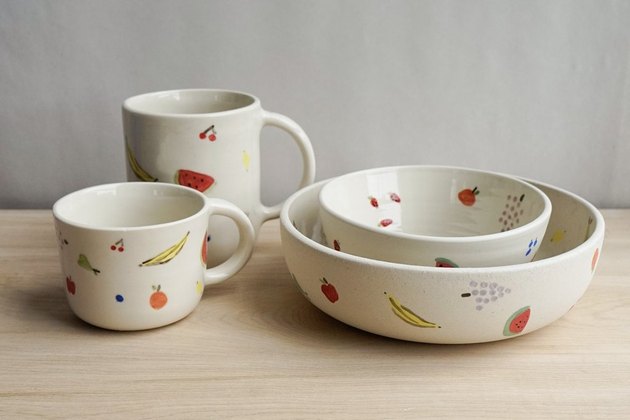 Ever since I got married I've been trying to figure out what to do about our dinnerware situation, as none of our guests purchased the plates we put on our registry.
Today, a gift from the email gods came in the form of ceramicist Helen Levi's newsletter announcing her latest creation: FRUITY DINNERWARE! WHAT! These designs are wayyyy more fun than anything I would have picked out before. (You may know the NYC-based ceramicist's work from her signature marbled swirl she puts on planters and tumblers.)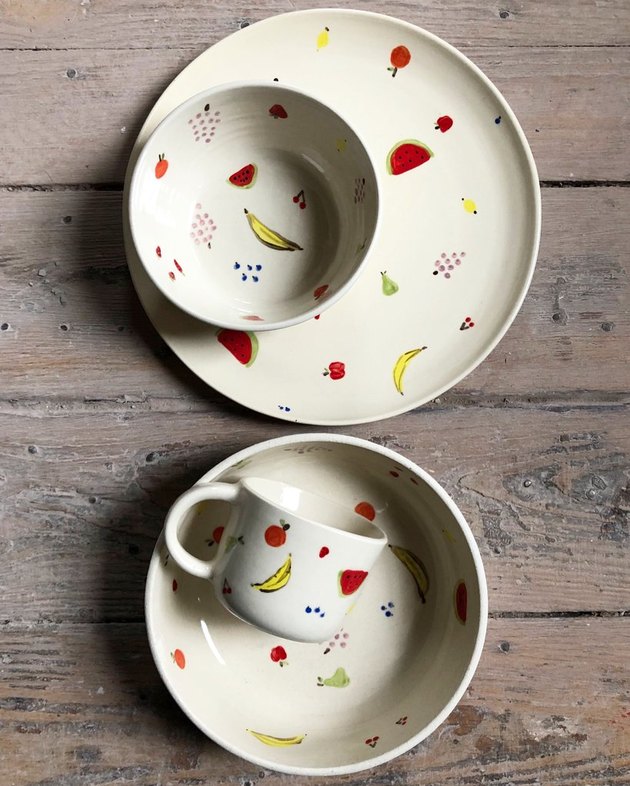 Like, yes, refined ceramic dishes in various grown-up shades might make you look like the perfect host, but plates with delightful little fruit prints will definitely make your guests think, Well, isn't she bold and funky.
Unfortunately, like most small-batch ceramics, Levi's price point is on the higher side — the pieces range from $62 to $82 per item. So for one dinner plate and shallow bowl setting, you'd be paying $160. But guess what? I only have like three friends.
OK, so truthfully, while I'd love to give Helen Levi all my money, I'm not quite in the position to do that right now, so I think these pieces might make more sense as fun additions to an eclectic home, or fantastic gifts, as they're guaranteed to make someone smile.
---
Leonora Epstein is Hunker's Senior Director of Content. She has previously served as Executive Editor at HelloGiggles and as BuzzFeed's Deputy Editorial Director. She is the co-author of "X vs. Y: A Culture War, a Love Story" (Abrams, 2014). Feel free to reach out at leonora@hunker.com.
View Work