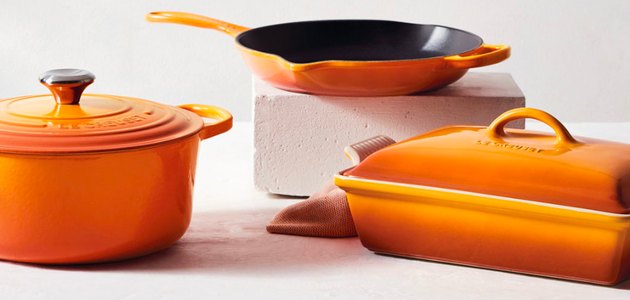 Deciding which color kitchenware you want at home is like the adult version of telling everyone your favorite color. Le Creuset obviously ranks high on the list of frequently coveted kitchen items in beautiful hues. And the company just announced the newest addition to its kitchenware color family.
A light burnt orange (not to be confused with the vibrant Flame), Persimmon serves as a transition from summer hues to autumnal tones. We're already shopping for Halloween, so it totally makes sense that this color would drop right now. The namesake fruit is usually in season around mid-September to February.
The sunset-like color reminds us that those long summer nights are going to end soon — but that we will get cozy nights in to replace them instead. Bring on the fall-inspired kitchen decor.
---
Eva Recinos is an associate editor at Hunker. You can reach her at eva@hunker.com

View Work