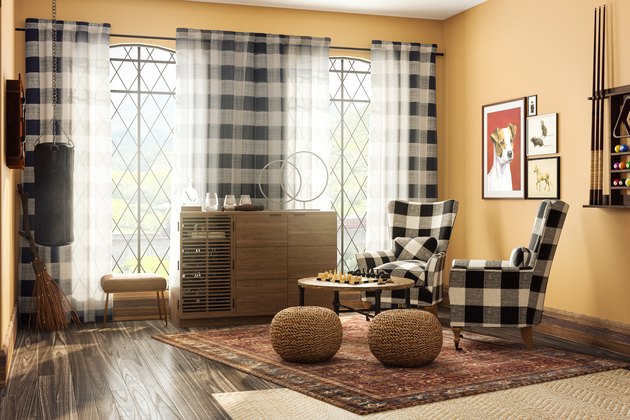 The products we write about are recommended by our editorial team. Hunker may earn compensation through affiliate links in this story.
If you grew up in the '90s or early '00s, chances are you read (or became obsessed with) Harry Potter. The children's books have since been adapted into blockbuster films and inspired a two-part Broadway play that's giving Hamilton a run for its money in terms of popularity.
To celebrate Harry's 39th birthday — and author J.K. Rowling's 54th — on July 31, interior design startup Modsy imagined how six characters from the Harry Potter universe would decorate their homes today, using modern pieces by retailers like Crate and Barrel and Anthropologie:
Harry Potter's Living Room
With a subtle scarlet-and-gold palette that nods to Gryffindor's hues, Harry's living room feels cozy, like the common room in the house's dormitory at Hogwarts. His family is honored through the gallery wall.
Hermione Granger's Living Room
If you had to name the one thing that's most important to Hermione, the answer would be books. They're the leading feature in her living room, which features Gryffindor's colors in a muted and sophisticated look.
Ron Weasley's Lounge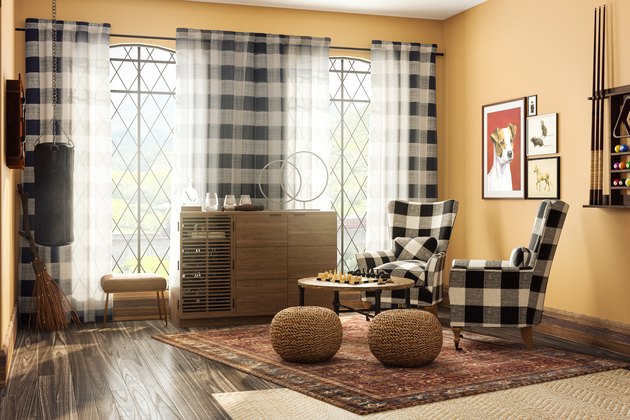 It's all about the accessories in Ron's lounge — peep the chess board, the Quidditch hoops sculpture atop the bar cart, and artwork on the walls that represent his, Hermione's, and his sister Ginny's patronuses.
Dumbledore's Office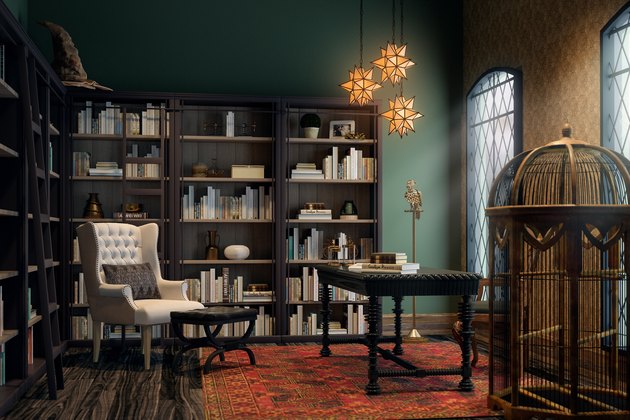 Dumbledore's home office isn't too different from his office at Hogwarts, with dark, warm tones; plenty of books; and a perch and a cage for Fawkes, his phoenix. The trusty old Sorting Hat makes a cameo on the shelf.
Luna Lovegood's Bedroom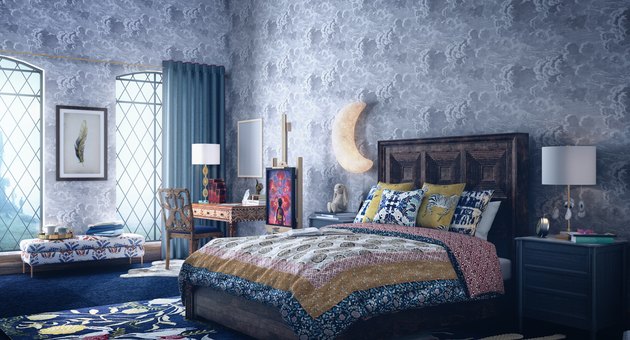 The ever-ethereal Luna has a dreamy bedroom complete with a moon lamp that reflects her name. We love the cloud-patterned Farrow & Ball wallpaper that's much more adult than what we saw in Toy Story.
Voldemort's Living Room
If Voldemort weren't an evil wizard, we'd actually dig his living room, which has a moody midcentury modern vibe. Of course, there are some macabre elements, like the faces and skulls in the dining room and the snake on his coffee table.
---
Stefanie is a New York–based writer and editor. She has served on the editorial staffs of Architectural Digest, ARTnews, and Oyster.com, a TripAdvisor company, before setting out on her own as a freelancer. Her beats include architecture, design, art, travel, science, and history, and her words have appeared in Architectural Digest, Condé Nast Traveler, Popular Science, Mental Floss, Galerie, Jetsetter, and History.com, among others. In another life, she'd be a real estate broker since she loves searching for apartments and homes.
View Work