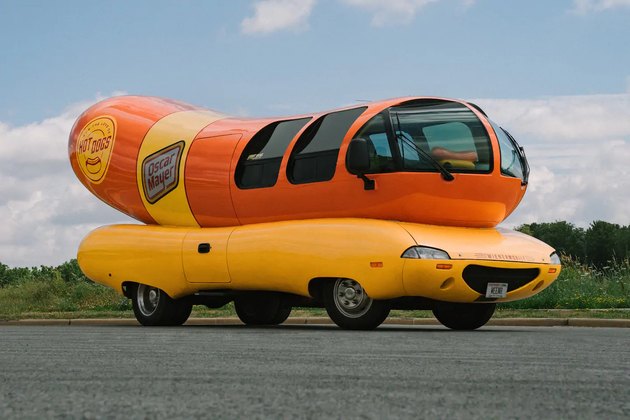 Oh I wish I were an Oscar Mayer wiener — that is what I'd truly like to be.
If you're not humming along to the tune of this iconic jingle, get to YouTube, stat. (And while you're at it, look up the b-o-l-o-g-n-a one, too.) Oscar Mayer has long reigned supreme in the marketing game, especially when it comes to music, but their latest project is truly above and beyond.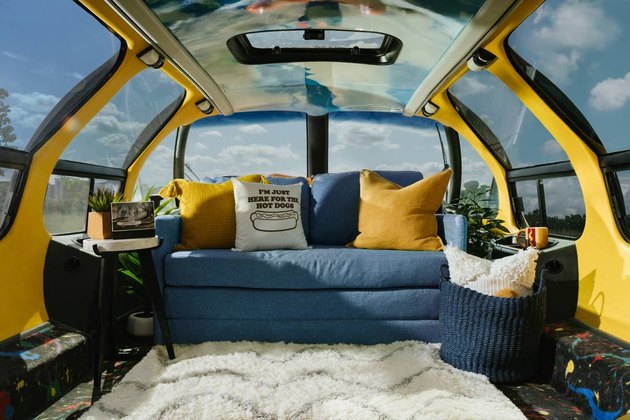 Beyond the catchy ads on TV, Oscar Mayer is famous for its Wienermobiles — essentially 27-foot-long hot dog cars that serve as a moving billboard, which first made their debut in 1936. The one listed on Airbnb is an authentic Wienermobile in all its glory, renovated slightly to fit a sofa bed and a sitting area for guests, plus a patio area.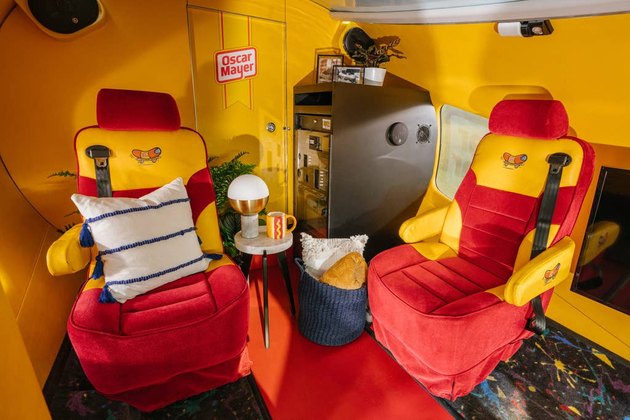 On July 24 only, you'll be able to book a one-night stay for two between August 1–3, where the Wienermobile will be parked in Chicago. (Yes, that's Lollapalooza weekend, which means supply will certainly not meet demand). Perks include access to a mini-fridge full of Oscar Mayer hot dogs and toppings, a take-home rolling Oscar Mayer grill, and custom Wienermobile artwork by local artist Laura Kiro.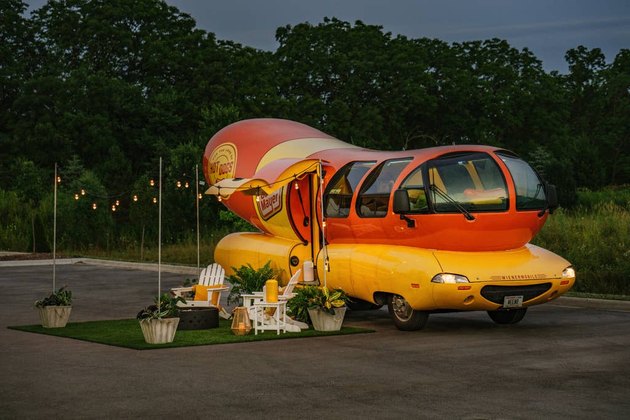 The price? A cool $136 per night — not bad for Chicago, even if the bathroom is outside the "room."
If you're interested in booking, keep an eye out on the Airbnb listing on the 24th, when bookings will roll out during the day.
---
Stefanie is a New York–based writer and editor. She has served on the editorial staffs of Architectural Digest, ARTnews, and Oyster.com, a TripAdvisor company, before setting out on her own as a freelancer. Her beats include architecture, design, art, travel, science, and history, and her words have appeared in Architectural Digest, Condé Nast Traveler, Popular Science, Mental Floss, Galerie, Jetsetter, and History.com, among others. In another life, she'd be a real estate broker since she loves searching for apartments and homes.
View Work