IKEA's newest collection aims to make a dreaded task — moving — a "byte" more fun.
The company just unveiled its Ombyte collection, a clever set of limited-edition items designed for packing and unpacking. Available for purchase July 15, the new product line includes items like storage boxes on casters, sturdy bags, and a sleek, lightweight cart that can do heavy lifting for bulkier items like sofas or wardrobes. Even basic items got a makeover — the collection includes patterned tape and moving blankets that look more colorful than your average moving items. The pieces in the collection also come at affordable prices, ranging from $3.99 to $59.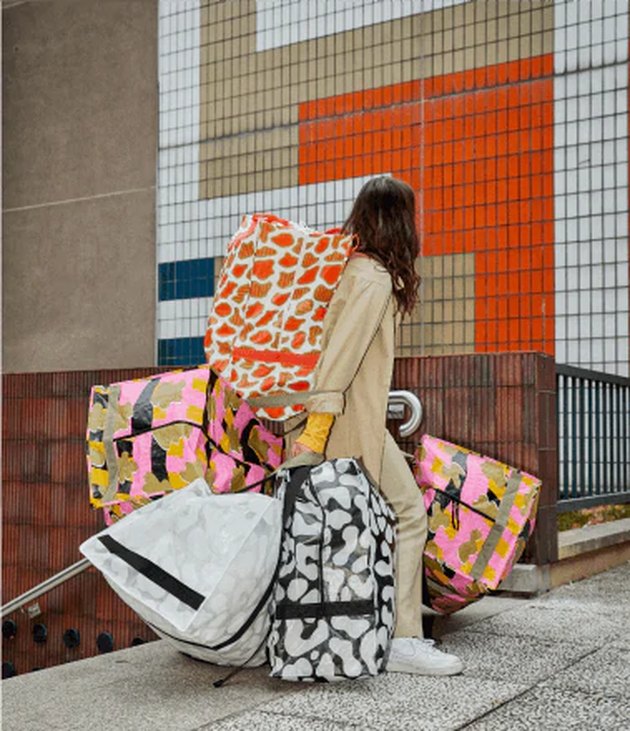 Unlike typical storage or packing solutions, the Ombyte collection wants to stay with you beyond the move. IKEA designers created the pieces in bright colors and quirky patterns that will look at home with most decor, rather than stuffed away in a closet.
Plus, with the collection's mid-July release date, we predict there will be lots of happy college students who won't have to lug their stuff around in garbage bags anymore.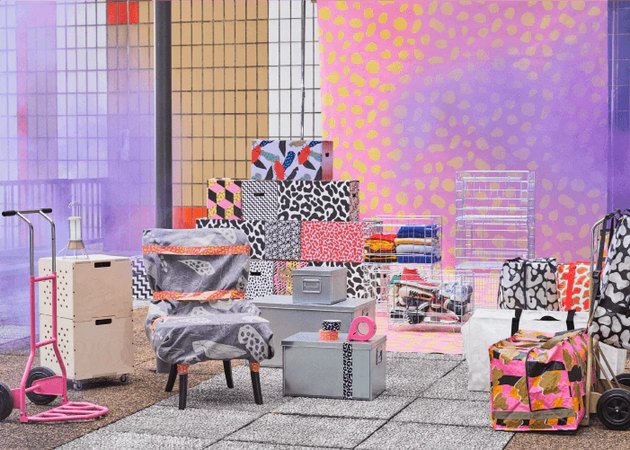 Here's to making moving easier and more stylish.
---
Laura is a New York City-based freelance writer who writes about travel, food, and design. Her work has appeared in Architectural Digest, Bon Appétit, GQ, Condé Nast Traveler, and more. She's a sucker for a good curbside furniture find.
View Work