When it comes to finding a home for your new plant, we definitely recommend choosing something that the plant will thrive in — although we're suckers for a unique planter. And it turns out Etsy customers are taking that a step further.
The site recently highlighted its top 10 most-liked photos on Instagram (including this table we previously wrote about), and we noticed a couple of similar items: mini planters. Unlike the person who accidentally ordered a miniature scratching post for his cat, it seems Etsy shoppers and Instagram decor lovers alike are super into mini plants and planters. With more than 37,000 likes on Instagram, this mini cactus is making a splash. It's $16 and we're pretty sure it will sell out soon, considering that there are only four left at the time of writing.
Created by North Carolina-based shop TierraSolStudio, the mini planter comes with a "surprise mini cactus" that the shop owners grew in their own greenhouse. It even includes white sand "for drainage and clean visual design." The plants are supposedly "great for plant killers" because they are easier to take care of, according to the shop. You even get special instructions on how to nurture the minuscule cactus included in your purchase.
TierraSolStudio carries other mini cactuses and planters, like a Rosita mini cactus that has a burst of color for $18. The mini items measure around 1 inch or smaller. The shop has more than 2,000 reviews and a five-star rating.
If you like the idea of a miniature plant lifestyle but want something a little more unique, please direct your attention to this miniature toilet planter. A recent photo got over 28,000 likes.
Made with porcelain, gold, and paint, these miniature toilet planters look like vintage bathroom fixtures. There's a gold handle and floral details on the top half (including a ladybug flying by). They're only 14 centimeters tall and cost $35 a pop.
Etsy shop MsPotterCeramics creates these toilet planters, in addition to other quirky items like a set fried egg pan bowls. They're not miniature but still look pretty darn cute.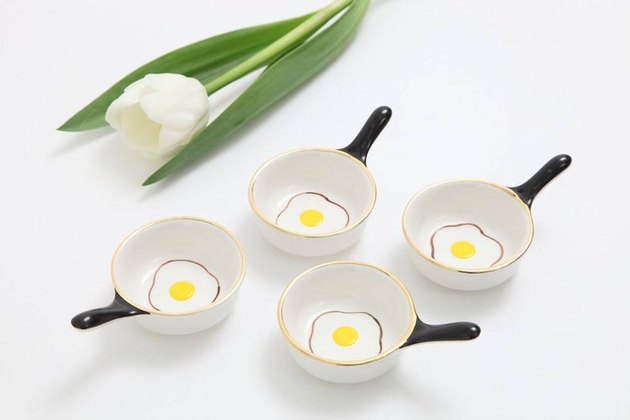 It's pretty easy to fall down a wormhole of miniature decor on the site — we even found a 3D-printed planter with a midcentury modern-inspired stand going for $12.95.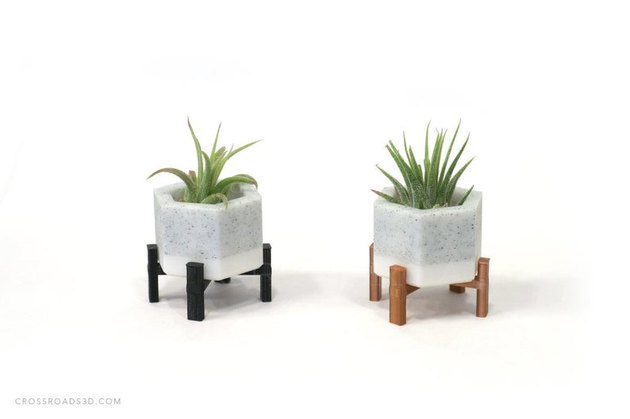 Here's to decorating on a tiny, tiny scale?
---
Eva Recinos is an associate editor at Hunker. You can reach her at eva@hunker.com

View Work