Airbnb often makes it easy to find a cheaper alternative to hotels, but now the service wants to up the ante when it comes to luxury. On the heels of its Airbnb Plus listings, launched in 2018, the company recently announced that it now offers high-end spaces as part of Airbnb Luxe.
But what makes them so luxe? Besides needing to meet more than 300 different criteria to get deemed a super-fancy rental, the spaces should also offer amenities that other listings on the site don't. For starters, each space comes with a trip designer dedicated to taking care of all the details of your stay.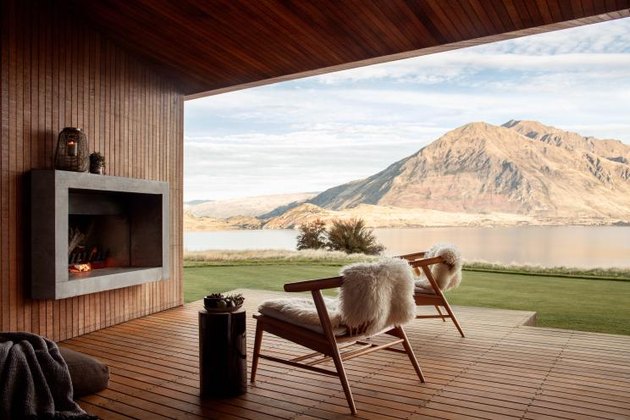 Other distinguishing features include "rare and unique features" as well as "chef-grade appliances and the proper amount of bathrooms corresponding to each bedroom," according to Airbnb's blog post. Some bookings even include driver, chef, and butler service. And if the space doesn't meet your needs for some reason, you can reach the trip designer 24 hours a day, seven days a week.
So far, the new option features more than 2,000 homes everywhere from France to New Zealand. If you can't travel far, the listings also include cities like Los Angeles and Austin.
Of course, the listings cost a pretty penny. A three-bedroom wood retreat on Lake Wanaka, New Zealand, with heated floors costs $2,578 a night. But if you dig a little deeper, you can find listings like a two-bedroom, two-bathroom villa in Costa Rica going for $412 a night (still a steep price, but at least a significant difference).
And then there are ultra-luxe listings, like the Chateau d'Estoublon in France. With 10 bedrooms and eight bathrooms, a heated pool, wine cave, forest, and rose garden, it's anything but ordinary. And it costs $17,083 a night.
So for now, we can only dream about traipsing through magical spaces like this one. But one thing is free: the decor inspo from photos of each listing. Happy browsing.
---
Eva Recinos is an associate editor at Hunker. You can reach her at eva@hunker.com

View Work