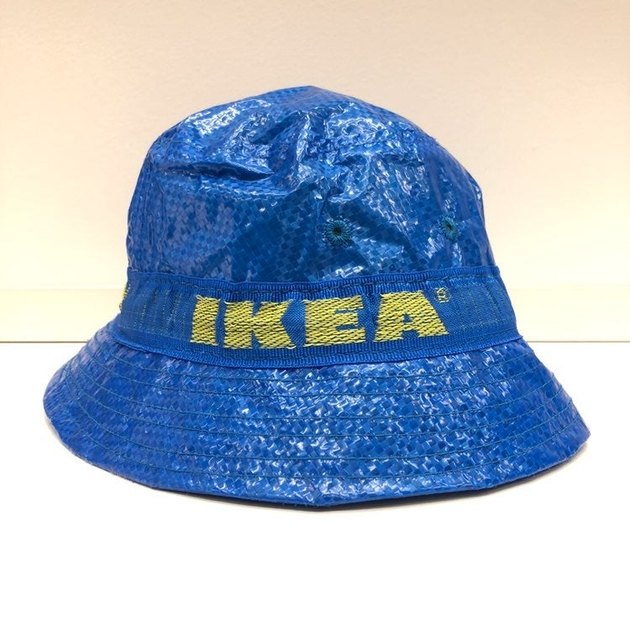 As far as IKEA fandom goes, we could basically rattle off the latest collections in our nearest shop and tell you all about the best items in the cafeteria. So imagine our absolute delight when we realized that now we could share this love of the store with the world in the form of a bucket hat.
Yes, you read that correctly. We got word via social media that IKEA recently stocked some of its stores with $3.99 Knorva hats. They look just like the store's trusty bags (home decor, but make it fashion). According to the IKEA USA Help twitter account, you can find it in "a majority" of their stories. So far, we know it's 3 1/2 inches tall and about 6 inches in diameter.
We can already tell these will be popular, especially since we found a seller listing one for $14. This isn't the first hat design we've seen, either. Back in 2015, an eBay user sold their own, personally designed bucket hat (completely with pencil holder) for around $21. And in 2017, the brands Pleasures and Chinatown Market created a $38 baseball hat.
Here's the catch: the official IKEA bucket hat only comes in limited quantities so we suggest grabbing yours sooner rather than later. Save us a meatball or two while you're there.
---
Eva Recinos is an associate editor at Hunker. You can reach her at eva@hunker.com

View Work