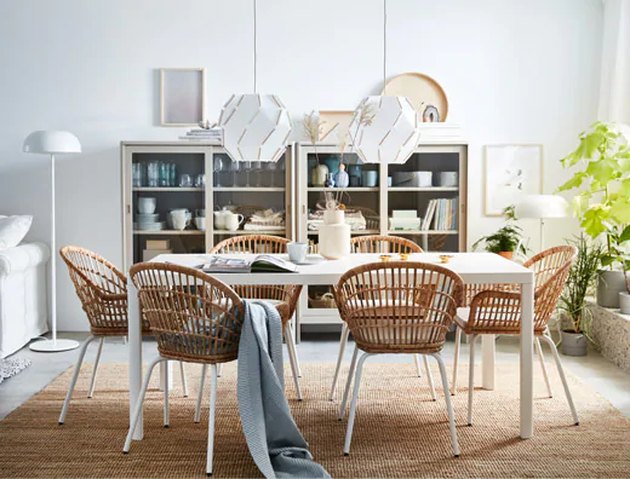 Imagine packing your bags for Copenhagen, with a home ready for you and a slate of scheduled home visits, tours, and dinners. (A design and travel lover's ideal getaway.) That dream can become a reality thanks to a competition from IKEA Denmark, open to interested travelers around the world. Not only will they cover expenses — but they'll also pay you a small salary to visit.
Why Denmark? The World Happiness Report (yup, you read that correctly) ranked 156 countries based on how happy their citizens felt. Produced by the United Nations Sustainable Development Solutions Network, the 2019 report named Finland as happiest country (a repeat of 2018), with Denmark in the second spot. While first place obviously takes the cake, in this case we figure that second place out of so many countries will do just fine.
Riffing off Denmark's reputation as a really freaking happy country, IKEA created IKEA Home View. "Together with the Danes, we invite you to explore how the happy people of this fairy tale country really live," the website states. Basically, you can take a peek into the spaces of a few different Danish people and families by following their daily routine and seeing photos — as well as an interactive 360-degree view — of their homes.
And now you might be able to see places like these in person. With the exception of Danish taxes, IKEA will cover all the costs. You just need to be at least 18 years old and of legal age in your country. If necessary, you should be able to get a Danish visa. Last, but not least, make sure you can skip out of town for 14 days in September.
If this sounds like an absolute dream come true, you might want to get to work on the application — which includes a video portion — before the July 1 deadline. The official (super lucky) winner gets announced in mid-July.
---
Eva Recinos is an associate editor at Hunker. You can reach her at eva@hunker.com

View Work