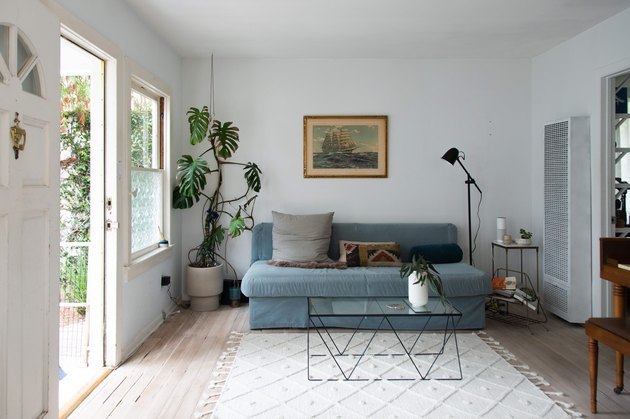 We love projects that find ways to combine decor and technology, especially the ones that let us envision different pieces in our spaces. We don't have time to rearrange things a billion times (and our roommates, pets, and neighbors probably wouldn't appreciate it). Brazilian furniture company Etna teamed up with ad agency Artplan to offer design lovers a new way to design the spaces of their dreams: Instagram story stickers. The move totally makes sense, considering there are around 500 million daily users who spend time on Instagram stories already.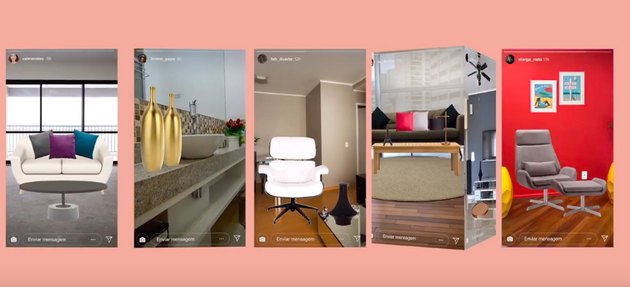 Etna and Artplan created Instagram story stickers that you can drag and drop into photos. That way, you can easily test out whether something would fit in with the aesthetic of your home. Once you take or upload a photo onto your Insta story, drag the menu up and search the GIF bar for "Etna." You'll see a few decor-related stickers, including lamps, couches, chairs, and a side table.
They are great additions to the current options in the GIF section. If you search for the terms individually — like "table" — you get mixed results. Searching "couch," for example, gives you more illustrated-style vignettes of characters on couches.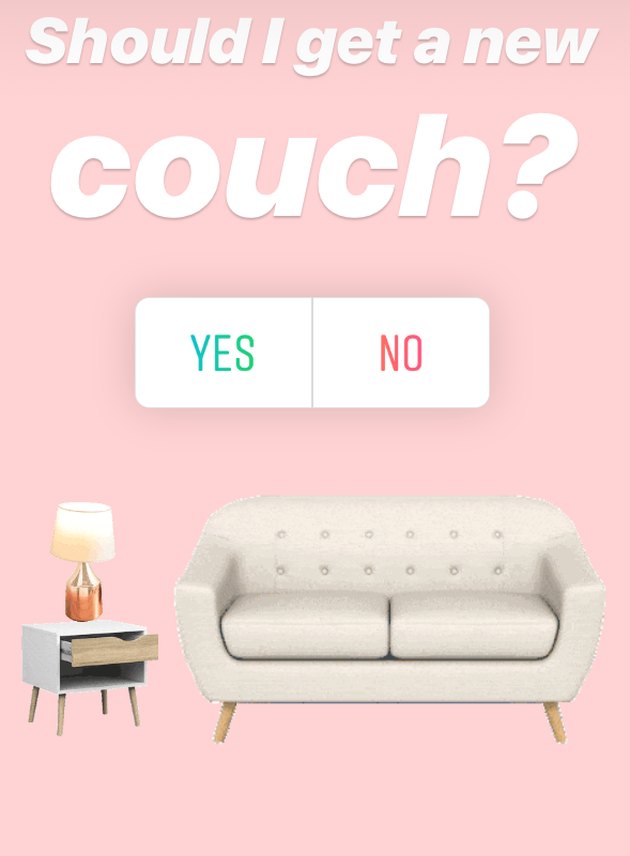 We love the idea of using these stickers to play with your space, or even just to dream about your next big purchase. We know what we're doing this weekend.
---
Eva Recinos is an associate editor at Hunker. You can reach her at eva@hunker.com

View Work